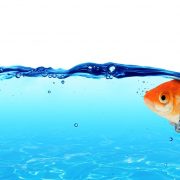 Most Long-Term Profitable Traders are Under Water Most of the Time – (Trading Drawdowns)
The dream of novice market speculators is that they will continually bask in the warmth of profitable times. This myth is falsely promised by the promoters of trading systems and trading training programs. In fact, just the opposite is true. Most long-term profitable traders spend the vast majority of their trading careers either in a trading drawdown or recovering from a drawdown. Any slick promoter who tells you different is not dealing from a full deck.
There is a statistical concept known as the "underwater curve." The underwater curve plots the time periods when new all-time high NAV levels are being registered (represented by "0" on an underwater curve) and the time periods in which drawdowns are either underway or in recovery back toward new all-time NAV levels.
https://www.peterlbrandt.com/wp-content/uploads/2016/08/trading-drawdown-peter-brandt-factor-trading.jpg
485
1233
Peter Brandt
https://www.peterlbrandt.com/wp-content/uploads/2016/03/Factor-Research-Trading-Services-300x79-300x79.png
Peter Brandt
2016-08-25 15:31:15
2016-08-27 09:09:04
Trading Drawdowns