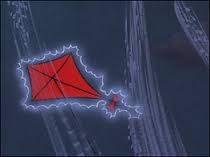 Red Kite Hedge Fund Group about to get hit by lightening
According to Reuters, the London-based Red Kite Hedge Fund Group owns more than half of the 160,000 tonne LME inventory. If this is correct, there is a good possibility that the Red Kite could get struck by lightening.
The weekly and monthly charts of Copper display a possible 3-year descending triangle pattern. The descending triangle configuration has a bearish bias because the lower boundary is horizontal. Support has been uncovered at and just below the $3.00 level repeatedly since 2011. However, each successive price recovery has been weaker and weaker.
A decisive close below 2.92 and then 2.87 would complete this chart pattern and establish a price target of 2.22. Only well funded traders should engage this market. The Copper market is known for high volatility.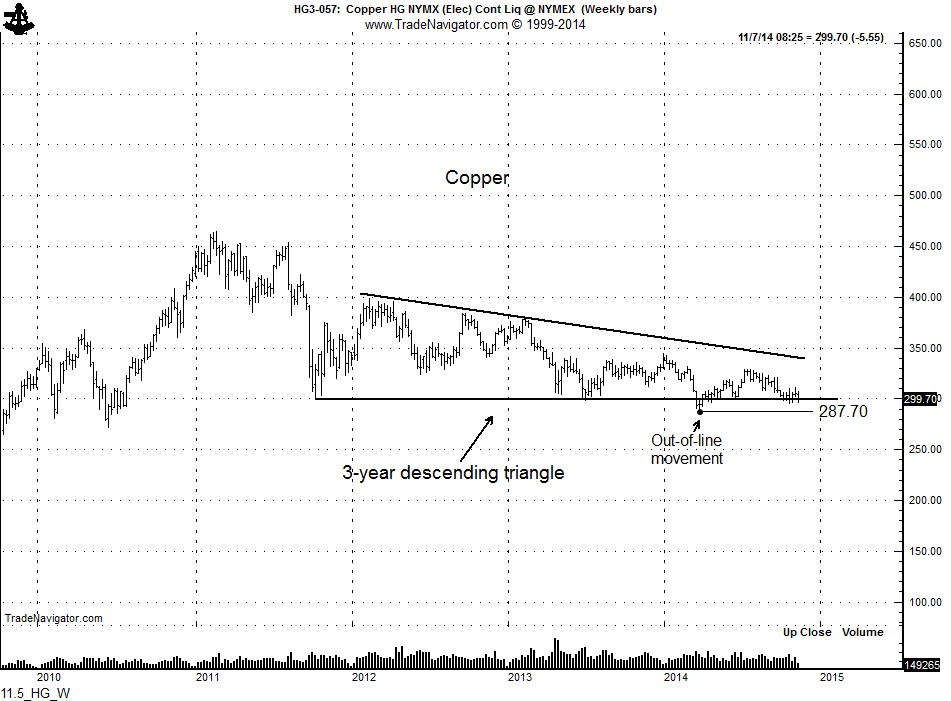 There is one more potentially bearish factor for Copper. China has been the world's biggest buyer of Copper in the past decade. Banks in China consider physical Copper as collateral for loans. A sharp decline below $3.00 would result in a number of these load being called in. The result could be a flood of physical Copper hitting the market to drive prices lower. There is no doubt that a large part of the support at $3 has come from Chinese efforts to prop prices at or above $3. Copper is a manipulated market.
$HG_F, #COPPER
###
https://www.peterlbrandt.com/wp-content/uploads/2016/03/Factor-Research-Trading-Services-300x79-300x79.png
0
0
Peter Brandt
https://www.peterlbrandt.com/wp-content/uploads/2016/03/Factor-Research-Trading-Services-300x79-300x79.png
Peter Brandt
2014-11-05 10:51:35
2016-01-28 13:35:33
Chart of the Day -- Copper