The price objective of 83.80s from the 6-month double bottom in the $USDJPY has basically been reached with today's advance.
There are no promises beyond 83.80 based on the daily chart, although point and figure charts do yield a target of 85.40.
There is a possibility that the mid-February advance completed 26+ month falling wedge on the weekly graph. This pattern, if correct, provides a price goal of 94.90. The daily and weekly charts follow.
The weekly chart of $FXY, the Yen ETF (traded as a reciprocal to $USDJPY), shows that prices are challenging the multi-year trend. This this trend channel is decisively penetrated the objective would become a retest of the 2010 low at 104.48.
A chart of the IMM Yen futures is also shown. Yen futures ($G6J_F) also trade at a reciprocal to $USDJPY. Note that the 10-year triangle, completed in Oct. 2008, met its target.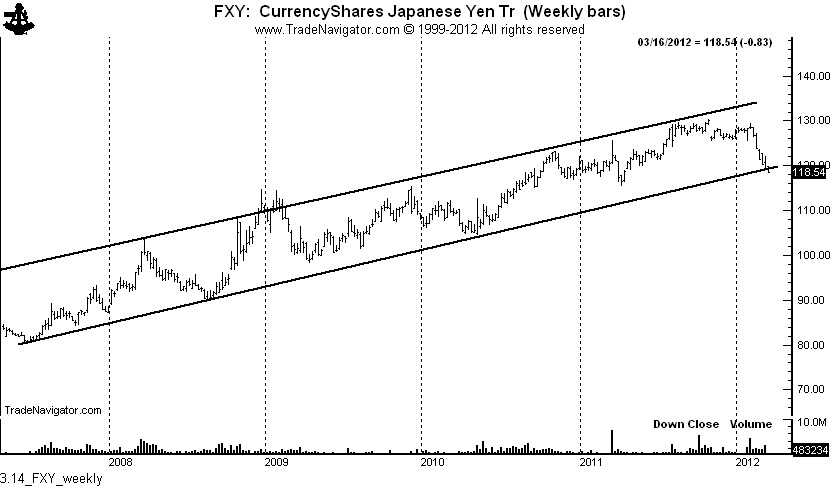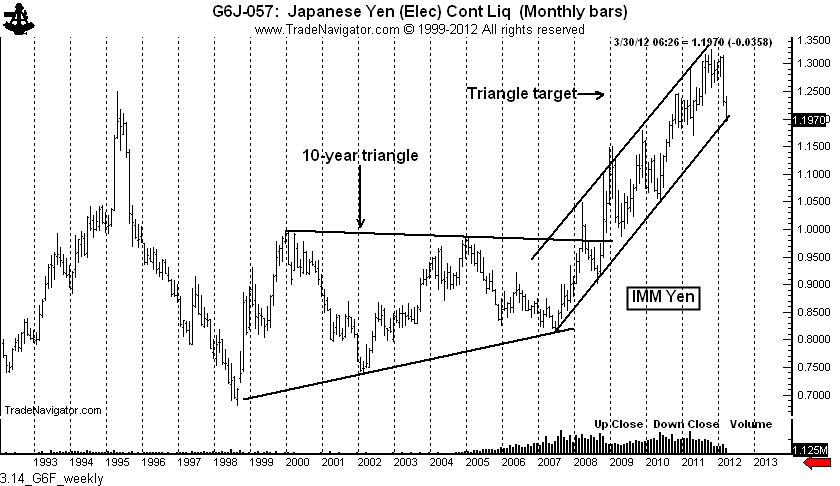 Markets: $FXY, $USDJPY, $G6J_F
.