The Monthly | Blog Edition | December 2021
A glimpse inside the Factor Member Portal
From the just-completed month
December Numbers
Tweets posted on our Private Member Twitter: 149
Updates and Special Reports posted on the Member site: 9
Videos/interviews posted on the member site: 1
---
Snippets from Thoughts on a Weekend Afternoon
Peter's thoughts on the finished week and the week ahead | Issued most weekends
January 1, 2022
A Big Picture Look at Gold
A number of Factor Members have asked if the monthly Gold chart can be interpreted as a possible Cup and Handle pattern dating back to 2011 high. In fact, I completely accept this interpretation.  My only question is whether the Handle might extend longer and to lower levels or if the current shallow and brief Handle will be all the market experiences.  In the case of a shallow Handle we should be alert for a buy signal on weekly and daily charts.
The market has chopped since making a high at 2,063 (nearby futures) on Aug 7, 2020. The high in spot Gold on that date was 2,075. One thing is for sure IMO – a 17-month trading range of 20% (of the underlying value) starting at an all-time high is seldom bearish price behavior.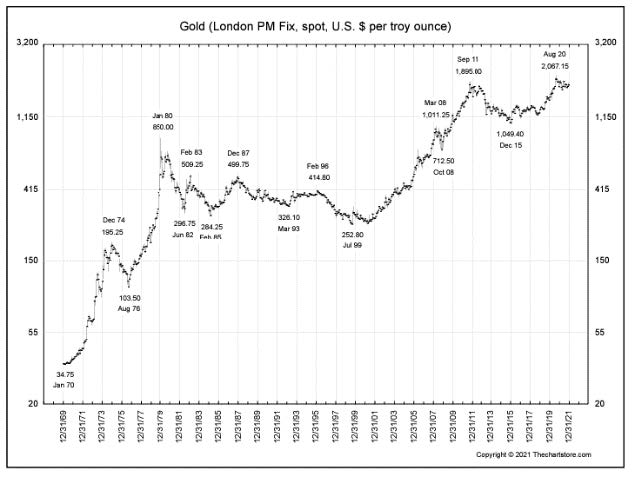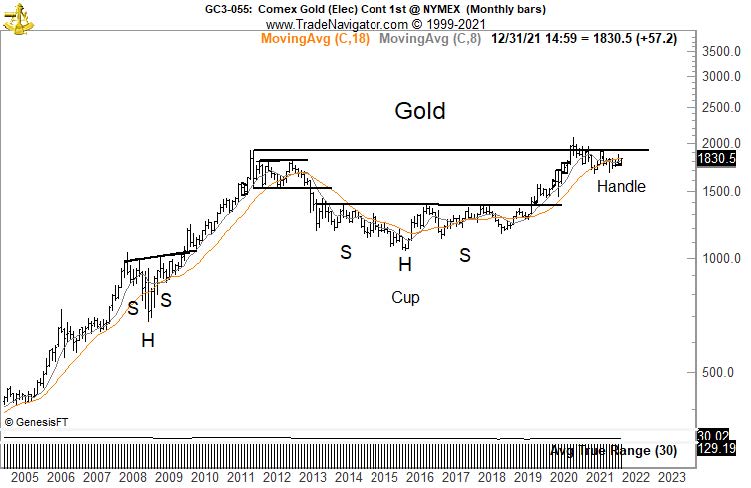 The current daily and weekly charts seem premature for a massive blast off at this time unless we label the period since the Mar 2021 low as a 5-point reversal symmetrical triangle. This is not an
ideal interpretation because the symmetrical triangle is not the most reliable chart pattern. While  his pattern is not likely to launch the completion of the 10-year Cup and Handle it could propel
prices to retest the 2020 high. That, in itself, would be a really good trade.
Among other traders, I have cast doubt on the possibilities of a $200-plus Gold rally to retest the 2020 high based on the profile of COT data – that Commercials hold an extreme short position while Specs hold an extreme short position. I am revising my thinking on this. Historically – across all commodities – extreme short positions by Commercials is a head-wind against a sustained advance. Yet, the last two "super" bull trends in Gold began with extreme short positioning by Commercials (see vertical red lines).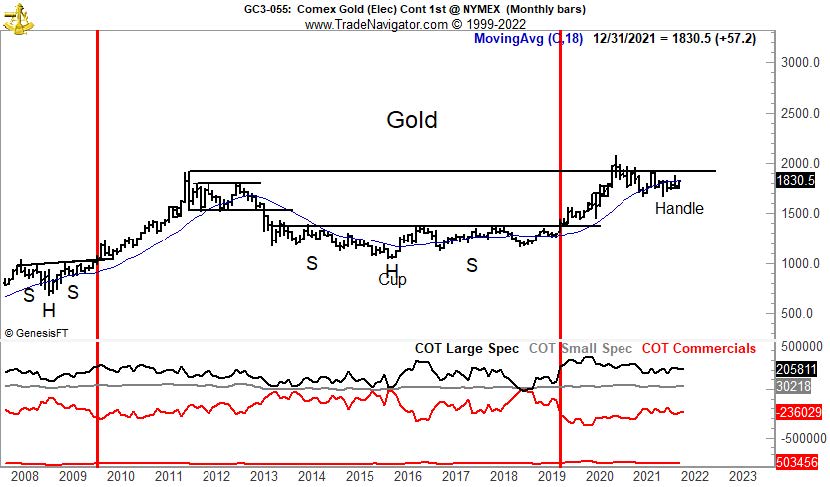 (REPORT CONTINUED WITH PREMIUM MEMBERS SECTION)
___________________
January 2022
Each year at about this time, I publish the "Factor Best Dressed List," showcasing outstanding examples of classical charting principles from the just-completed year.
The Best Dressed List (BDL) illustrates the types of swing trading situations Factor LLC ideally seeks in its proprietary account. These types of trading situations are a primary focus of Factor LLC's trading.  Here are just a few examples from the premium report.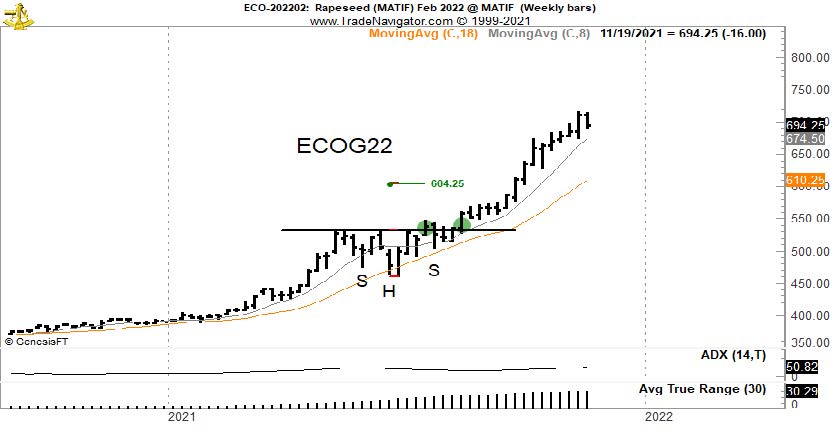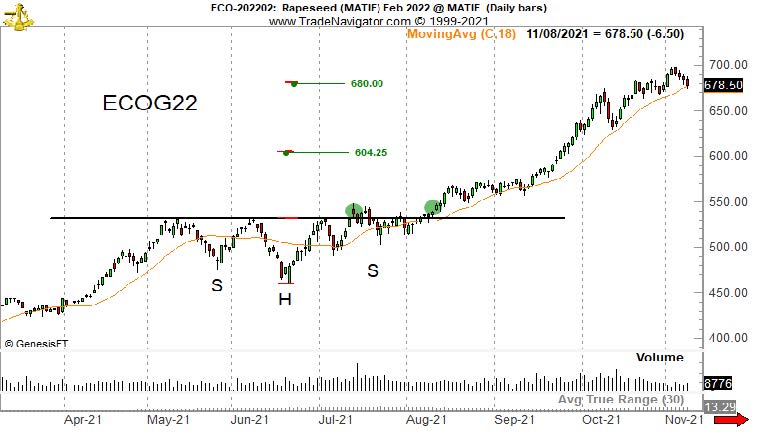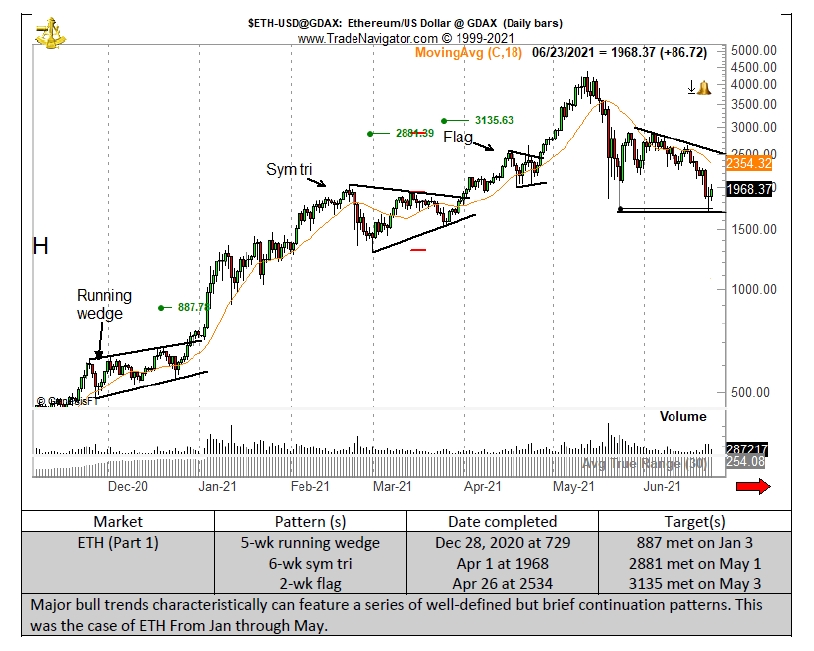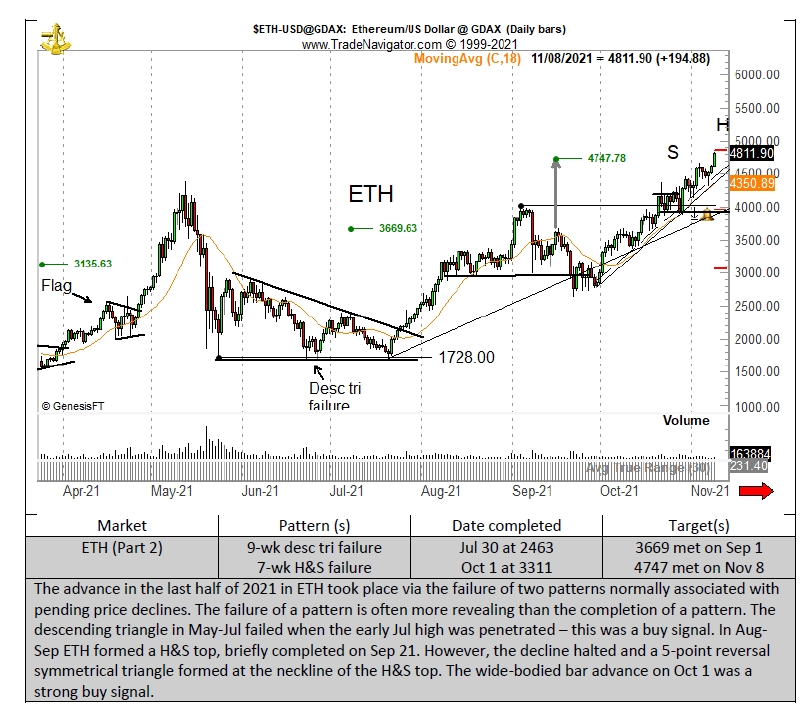 Factor Member Private Twitter
Top Five Tweets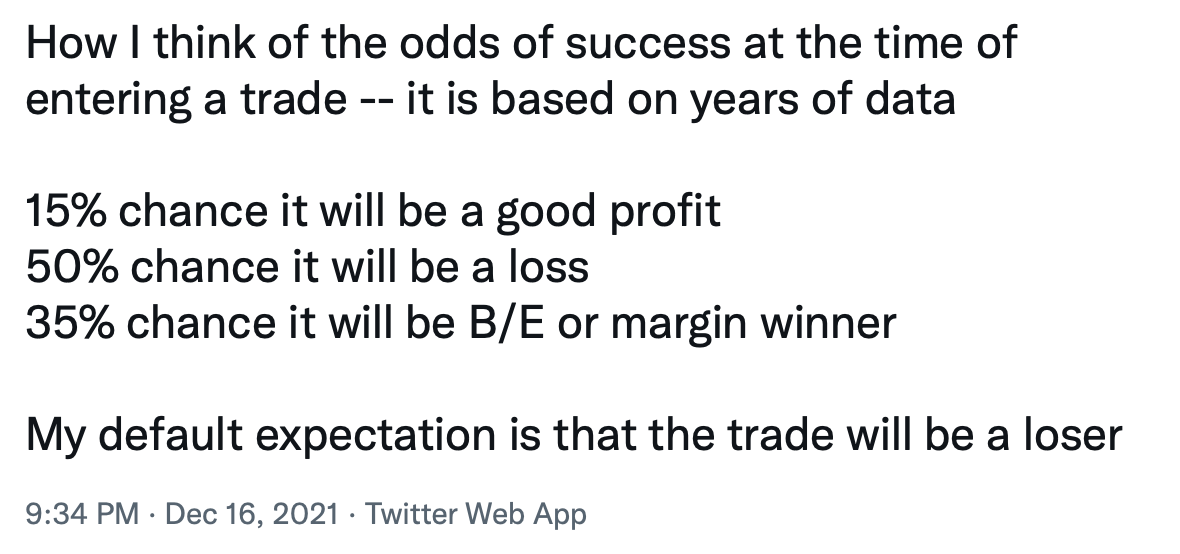 ---
Recommended Reading
Contains an affiliate link to our Amazon Store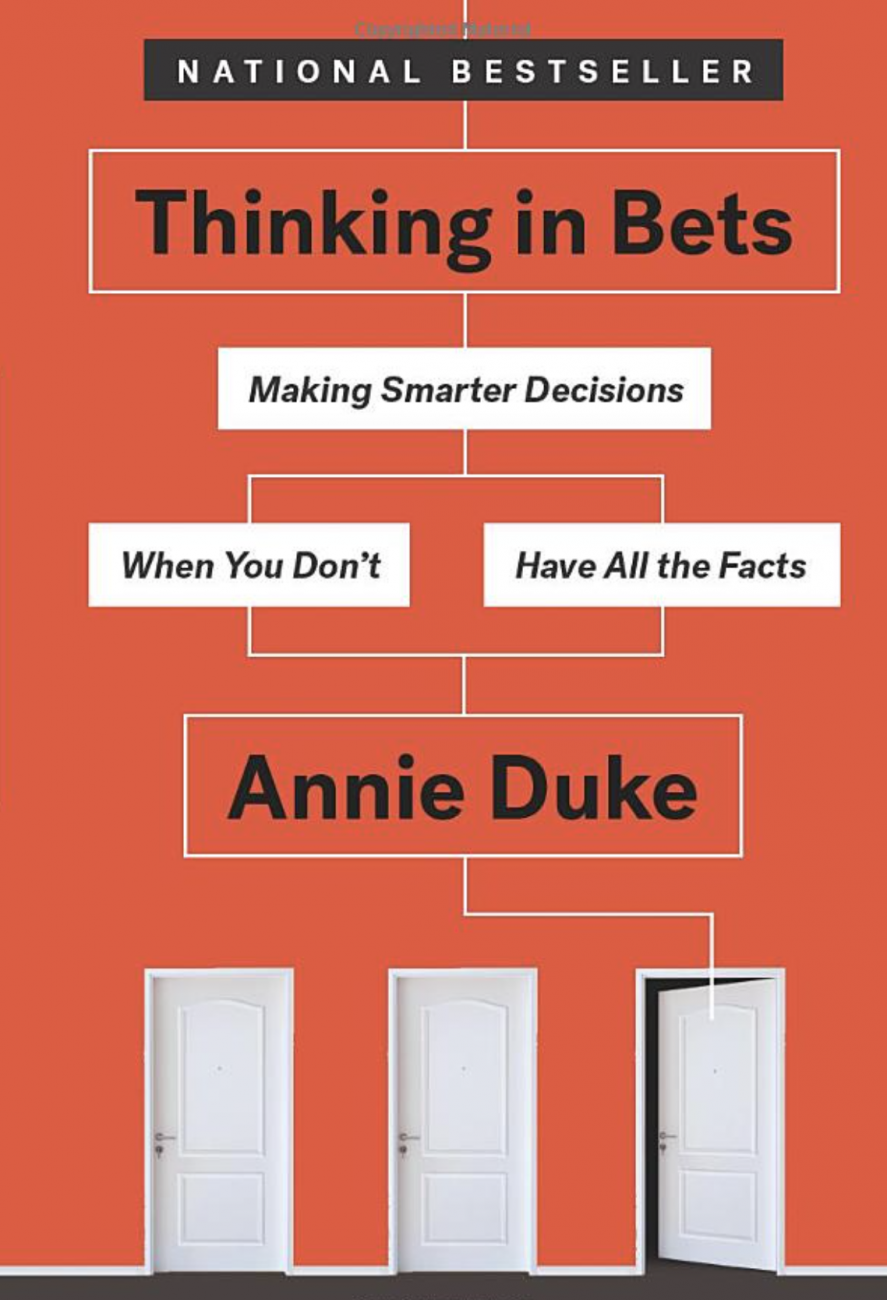 ---

Become a Factor Member
Members receive:
Trading Commodity Futures with Classical Chart Patterns: A free PDF copy of Peter's classic out-of-print book
The Weekend: Thoughts on a Sunday (Weekend) Afternoon
The Monthly: Issued monthly, will provide an overview of the completed month and highlighted member content
Private Twitter Page: Real-time alerts on interesting charts and observations, member dialog, the process of trading, the human aspect of trading, and risk/trade management (streamed on the member site as well)
Webinars: Periodic member-only webinars where Peter speaks about current conditions and fields member questions
Knowledge Center: Fast and easy access to current and archived content from Peter's extensive library of trading content
Automatic notifications: Email and social media notifications are sent out when new content is published
Factor Report Educational Papers: Periodic educational and instructional documents
View your Factor Member options here. You could consider your membership in the Factor Service as just one more trade. If the Factor Service is not of value to you, well, it is just one more trade that did not work. My goal is to shoot straight on what trading is all about.
I hope you will consider joining the Factor community.

https://www.peterlbrandt.com/wp-content/uploads/2021/10/Screen-Shot-2021-10-24-at-4.50.37-PM.png
644
1114
Peter Brandt
https://www.peterlbrandt.com/wp-content/uploads/2020/04/TheFactorReport-small-logo.jpg
Peter Brandt
2022-01-12 15:05:50
2022-01-12 15:05:50
The Monthly | Blog Edition | December 2021