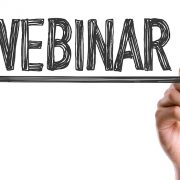 Factor Member Webinar and Q&A with Peter L. Brandt - Recorded live December 5, 2018
Updated Member Q&A section on the website
Opening discussion/presentation by Peter
Standard Deviation

 

Tracking Account

 

Trading less - what does that look like

 
Live questions from Members  
Documenting your trades - I would be interested in understanding how much information you gather for each one of the trades you put on. What kind of journal do you hold excel, paper or any other method? Do you archive your charts? Do you have a small comment as to why you put on the trade and the amount of risk? When you review it post mortem - What is process for reviewing your trading plan based on your trading journal? And how do you incorporate that into your future approach? 20:04
When you move a stop to breakeven is this entry price or entry minus the partial profit taken and breakeven considering this partial profit? Also, is the 100bp partial profit taken 100bp return on account based on the partial position closed or 100bp return if the entire position was closed? 24:23
Possible H&S in gold? 26:18

   

Why doesn't Factor include the nominal value of interest rate futures contracts in capital utilization calculation? 29:12
In the CME Agricultural Futures markets, do you recommend to only have entry and/or stop loss orders active during pit trading hours? 31:15
Is it possible to identify a false breakout before it occurs? 33:51
My questions are $BTC related. 1) Will there possibly be a dead cat bounce and what will be the estimated range before it drops to 3k range? 2) Do you expect BTC to touch the 5700-6200 massive resistance before it bottoms? 34:44
Often Peter talks about a low-risk entry. Can he go over a couple examples? I'd like to better understand what he takes into account to pull the trigger on a chart that has met his pattern criteria. 36:41
Could Peter discuss the use of the hikkake pattern? When is it best used in terms of a technical setup? Or how does he use it? Is there a target price associated with it? 41:44
I subscribe to Aksel's Tech Charts Service too. Can you tell us why you were not very interested in trading equities? Furthermore, what's the main difference and precautions one needs to take if trading global equities alongside with global futures markets? 44:34

 

You've described trading like throwing mud on the wall to see which one sticks. From that analogy, can one say the that more mud you throw the more successful ones one can find? In other words, if we don't loosen the standard, diligence in finding and monitoring more markets leads to better profitability? 46:00
"N.Y. 'C' Markets from Hell" –

 

Coffee, Cocoa, Cotton and Copper you dislike. Can you elaborate? 47:15
Does a 50 basis point risk refer to .5% risk of the particular position? Or of the trading portfolio? 48:25
I read your blog post you brought up on Twitter yesterday and was wondering if you could provide more details on the stop-loss setting and adjustment techniques you employ that increase your gain-to-pain ratio. I have read your other posts about the 3-day trailing-stop-rule and was wondering if you could fill in some details. (Apologies, I haven't yet read "Diary" so you might answer this question there.) 49:17
How does Peter enter orders? I know that he used to wait until the market closed but changed it in recent years. Does he have entry stops in the markets? Or does he have alerts and decides whenever he gets an alert? 50:31
How do you handle patterns that are obvious where everyone is watching them, and potentially crowded? Would a trade like yields breakout be lower odds due to this? 52:12

 

If you had NOT had Pit Trading experience back then, how would you trade those markets today?

 

Many of us came into trading long after the Pits closed & those markets turned to Electronic trading. 54:08
What qualities of a chart do you find have real predictive value? 55:28

Reminder to access all archived Q&A webinars and past interviews go to Factor Members / Reports / Factor Multi-Media Room on the website.

 
Read More
https://www.peterlbrandt.com/wp-content/uploads/2017/02/Member-only-QA-this-Thursday-February-9th-at-11am-Mountain.jpg
523
800
Peter Brandt
https://www.peterlbrandt.com/wp-content/uploads/2016/03/Factor-Research-Trading-Services-300x79-300x79.png
Peter Brandt
2018-12-15 21:25:17
2018-12-15 21:25:17
Factor Member Webinar December 2018