Another leg in the bear market is in progress
The charts speak for themselves
The target in Gold based on the weekly graph is in the mid 1200s. The correction rally ended on May 13 with the completion of a small H&S top pattern on the daily chart.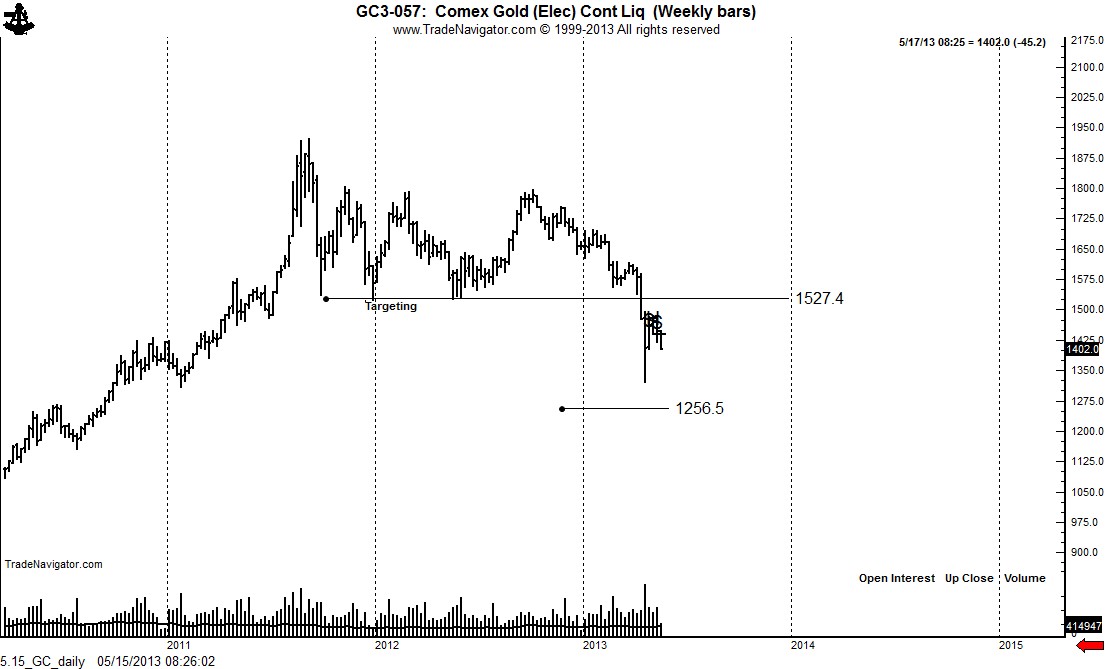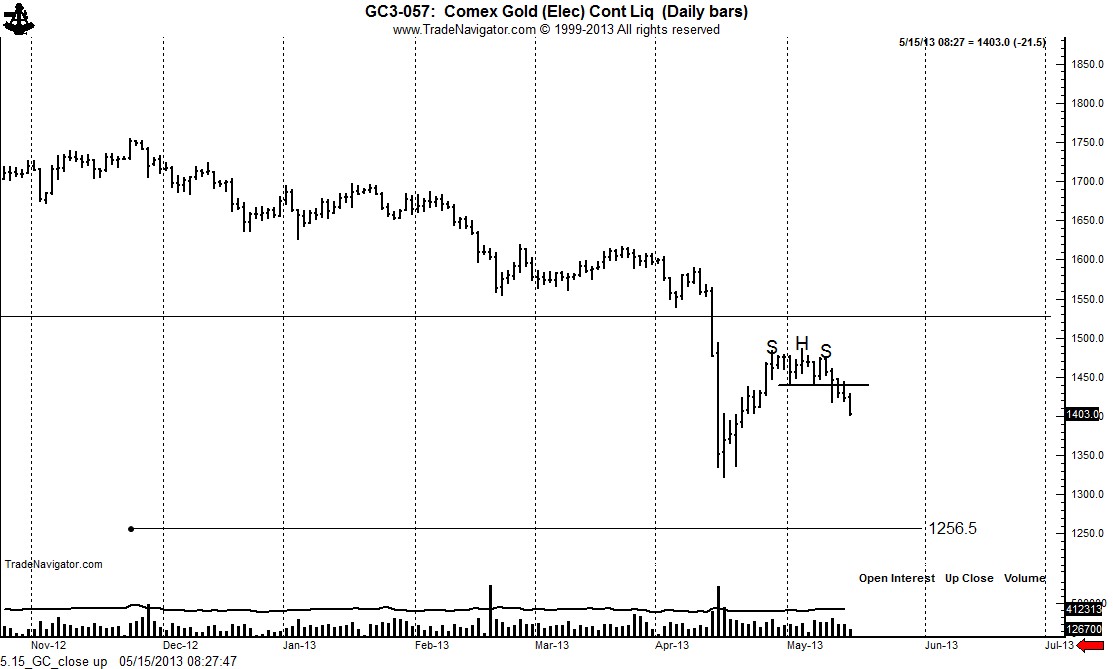 The Silver has a swing target of the mid $19s. By the way, the attainment of the targets in Gold and Silver will produce a Gold/Silver ratio of 64 to 1. The market is apparently not listening to some Spanish king from the 1500s who declared the ratio MUST be 20 to 1. So much for Spanish law! By the way, I have a challenge to all you Silver bulls who somehow make a distinction between "paper silver" (futures) and physical silver (including certain ETFs). Walk your shares of your ETF into the ETF underwriter and ask to exchange your shares for physical Silver. You will be told that all your ETF represents is "paper silver."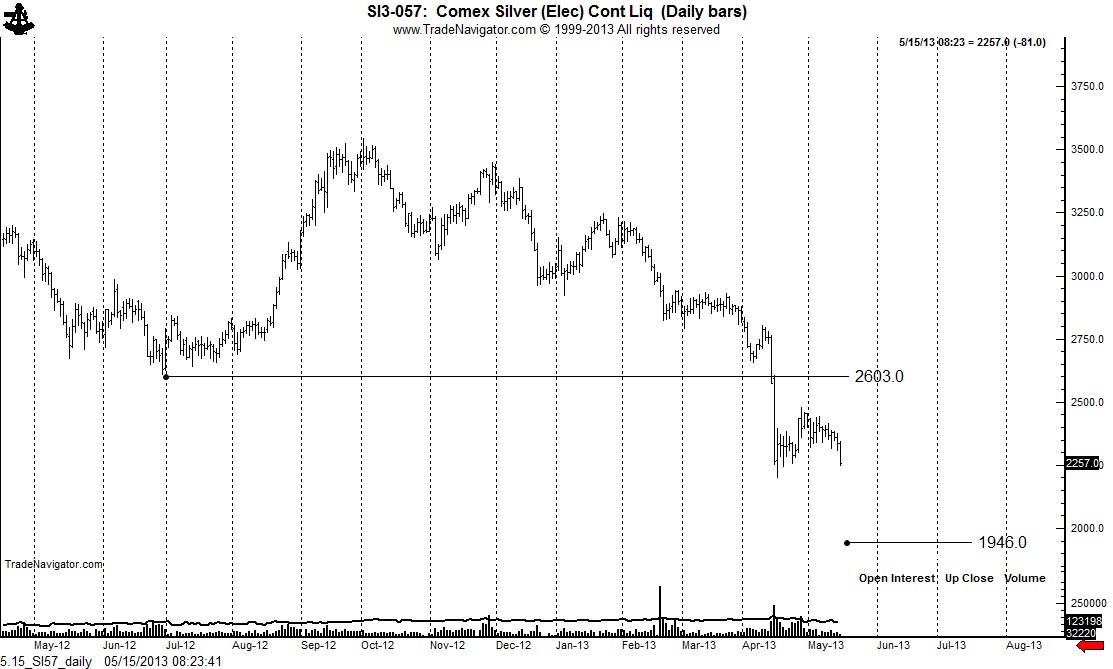 Platinum is slow coming to this party. The recent correction has retested important resistance on the weekly chart. The daily chart displays a possible symmetrical triangle. A completion of this triangle should lead to a test of the recent low.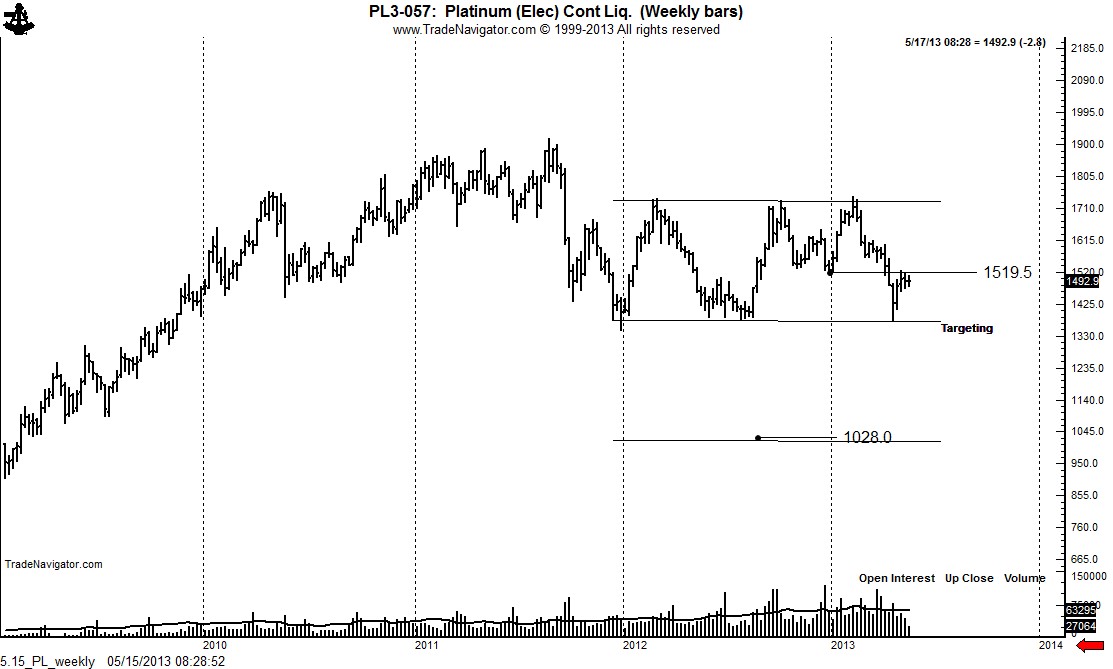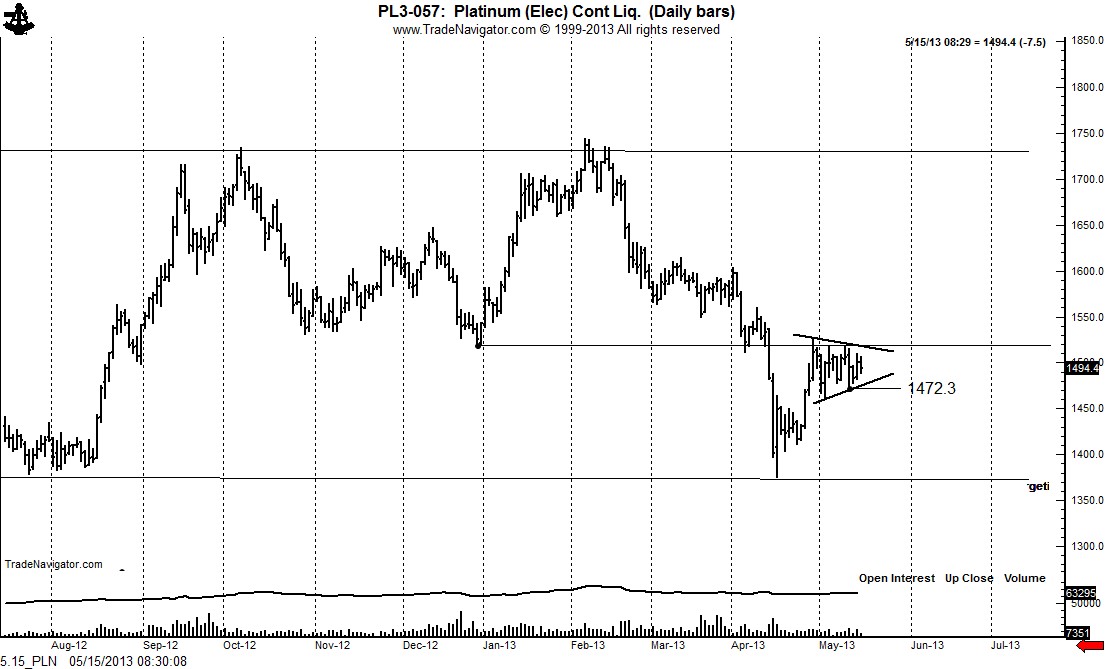 $GC_F, $SI_F, $GLD, $SLV, $PL_F