Factor Alert – March 30th
Factor Alert – March 30th
There are a few charts of interest developing this week.
New Zealand Dollar. This chart appears to be completing a common bottom on the weekly and daily graphs. A decisive close above the Oct 2015 high would complete this base area and establish a target of .7470, although resistance should be expected at the Feb 2015 low of .7147. This is a possible Factor Move.
NOTE:  This is a sample report that members of Peter Brandt's Factor Service receive on a weekly basis.  To consider membership, please visit this page for further details:  Factor Membership Option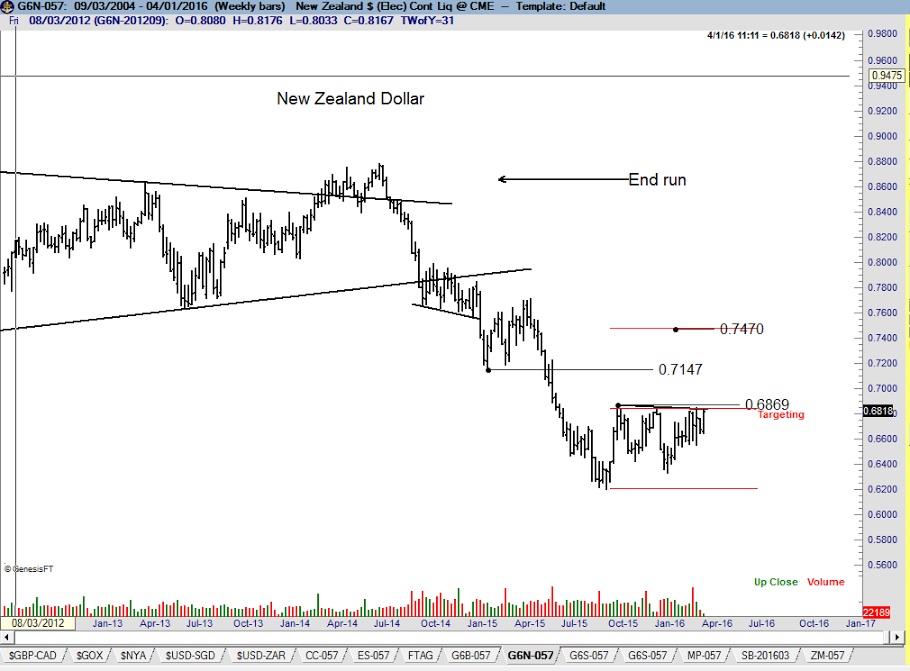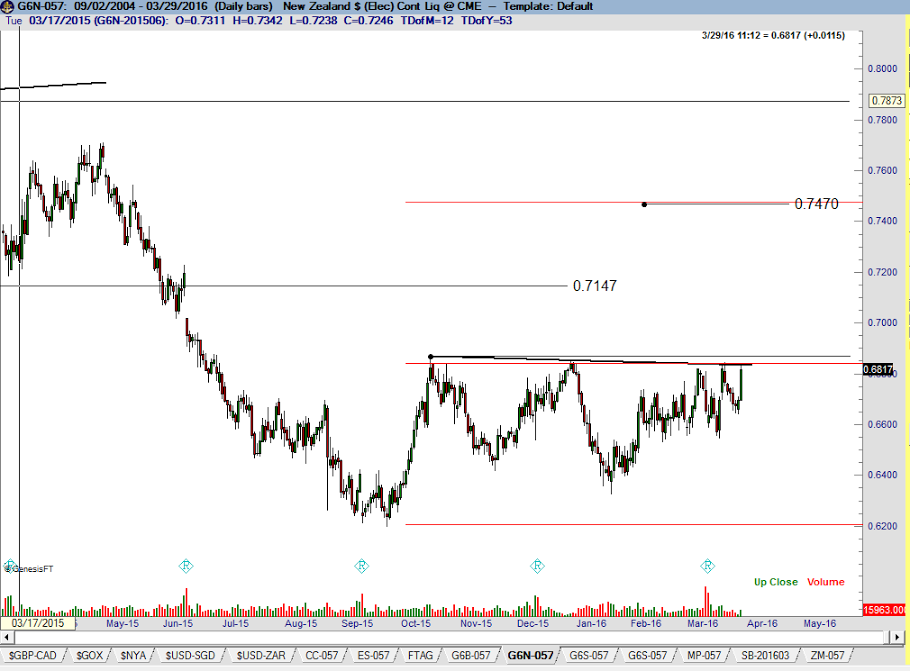 USD/SEK. The 14-month rectangle continues to develop on the weekly graph. I have not ruled out a downside breakout. Note that the rally in recent days retested the under belly of a 5-month rectangle on the daily graph (red box). This is the type of chart construction that offers me the opportunity to establish an anticipatory position, although there is always the danger of being whipsawed within a trading range.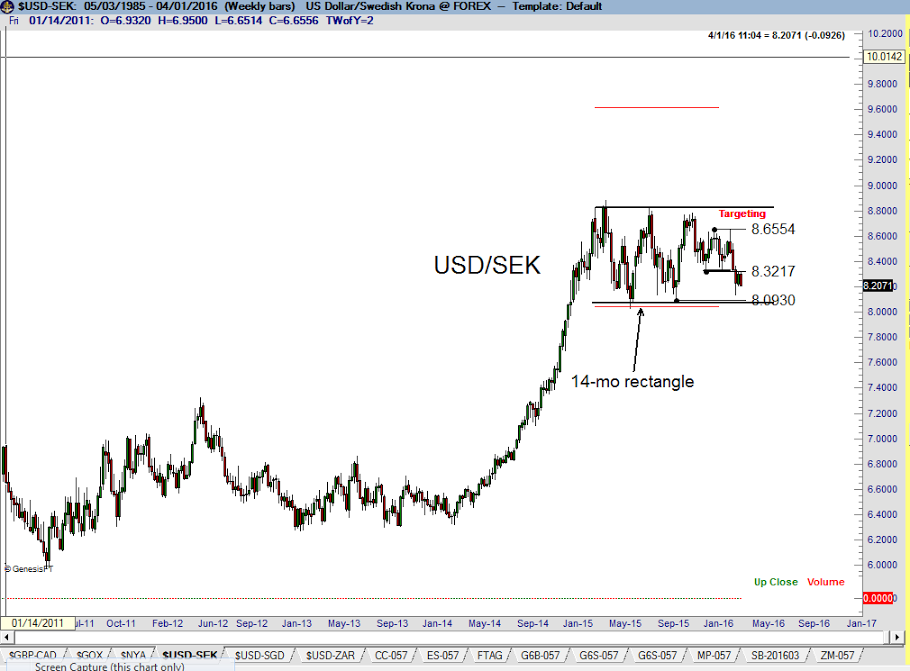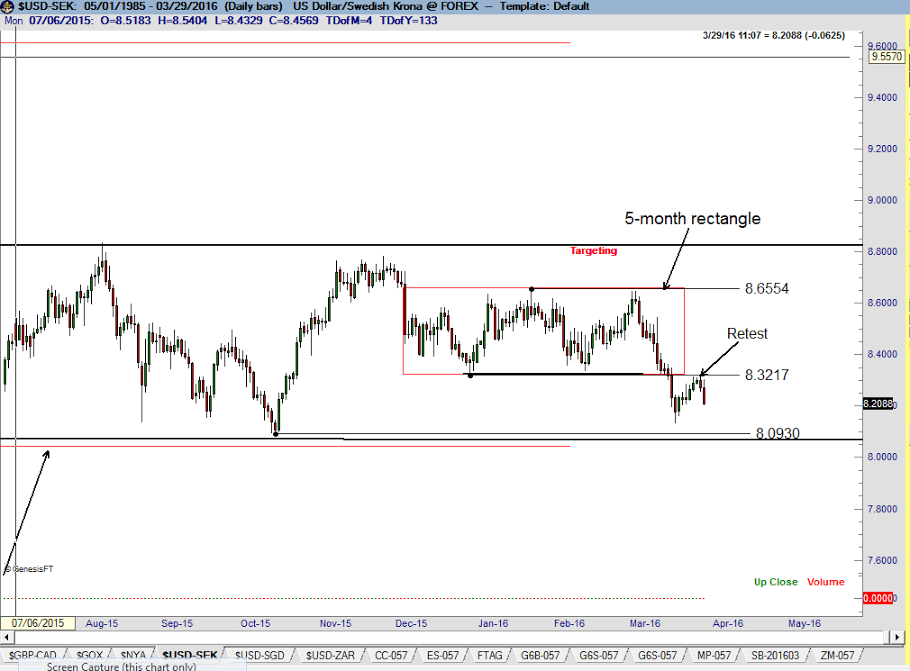 Japanese Yen. My bias in the Yen is well advertised. The bull trap of Mar 17 needs to be resolved. The question is whether the weak longs established with the false breakout of the 6-week rectangle on the daily graph have been adequately washed out. The long-term trend in Yen futures remains up.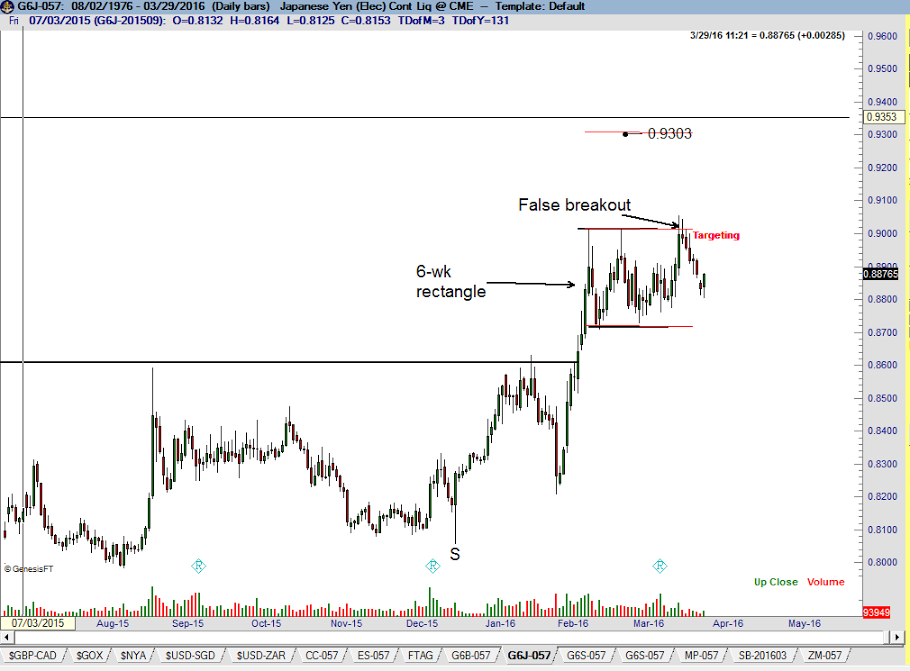 U.S. Treasuries. The weekly continuation chart in T-Bonds appears to be a completed symmetrical triangle whereby the recent decline was simply a retest. The daily graph of June Bonds has completed a bullish wedge as well as a small 4-week H&S bottom. This is a Factor Move pending a firm close this week. The daily chart of the 10-Yr. Notes has completed a well-defined, but small, H&S bottom.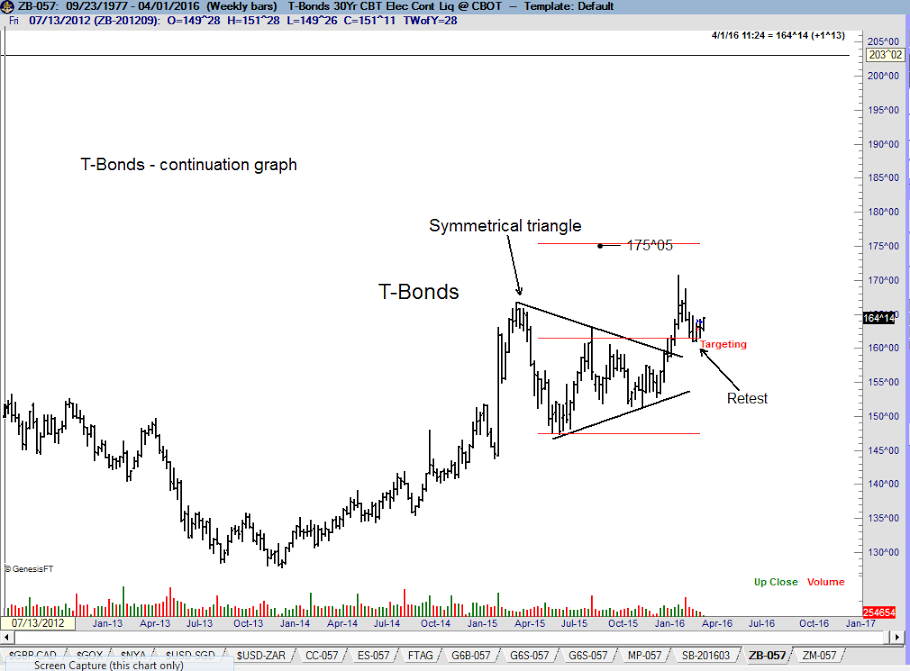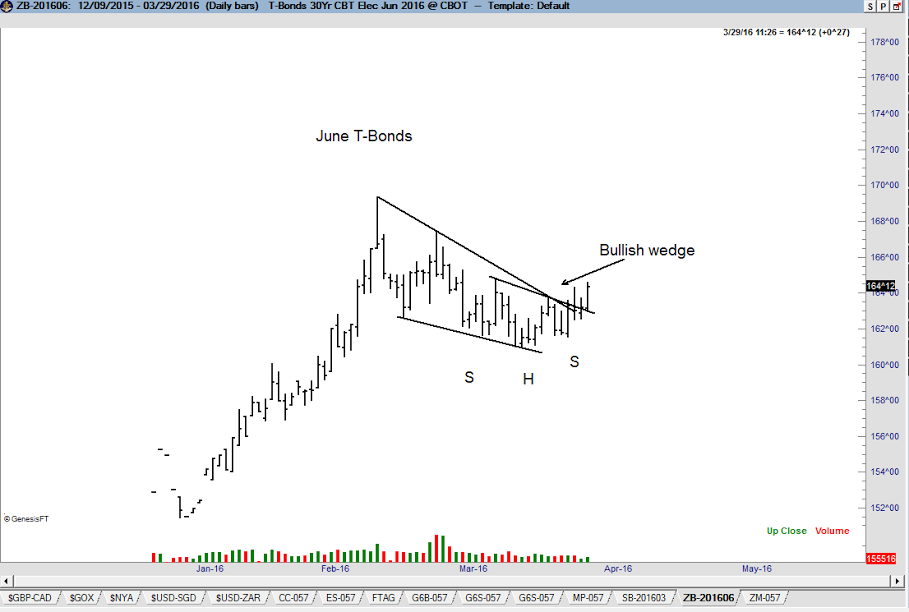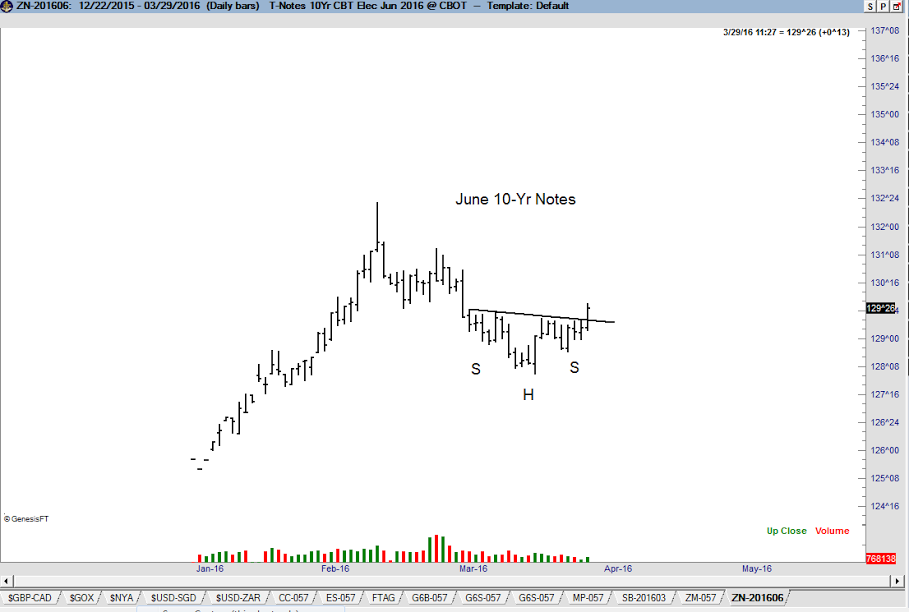 Sugar. The decline this week may become the retest of the underling base in May Sugar.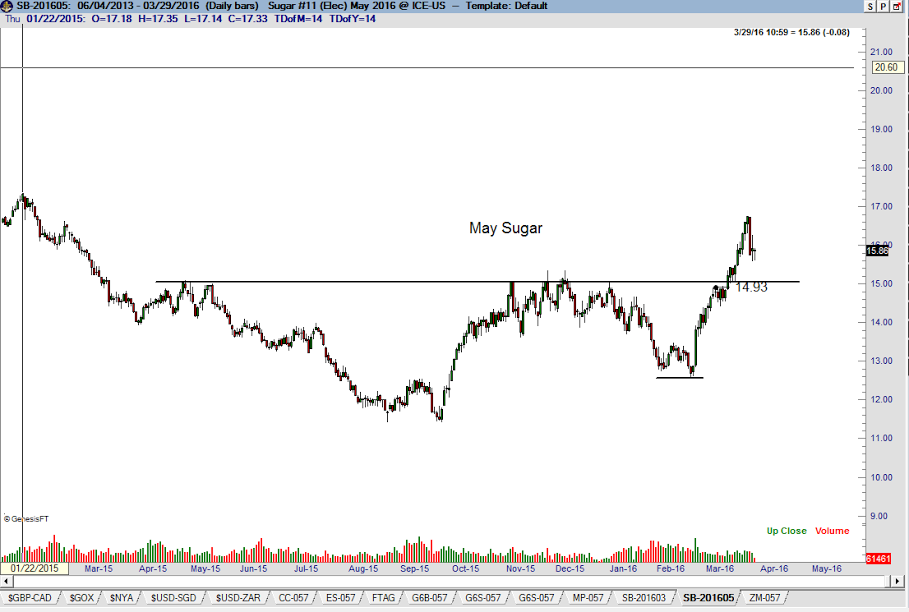 Crude Oil. I am not surprised by the decline today in Crude. It is difficult for me to be constructive on the charts, even though the weekly graph has completed a sizable falling wedge (not shown). I have no present interest in trade WTI.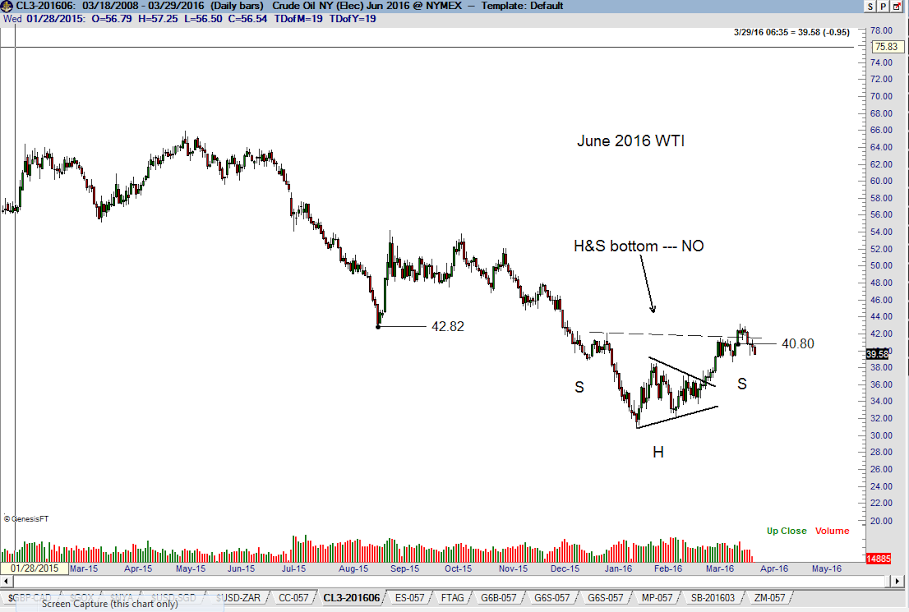 Eurocurrency. Long-time Factor members are well aware of the January Effect in the EUR/USD crossrate.  It is possible that the Jan 2016 low will qualify as the annual low. If so, EUR/USD could advance toward major resistance at 1.2000.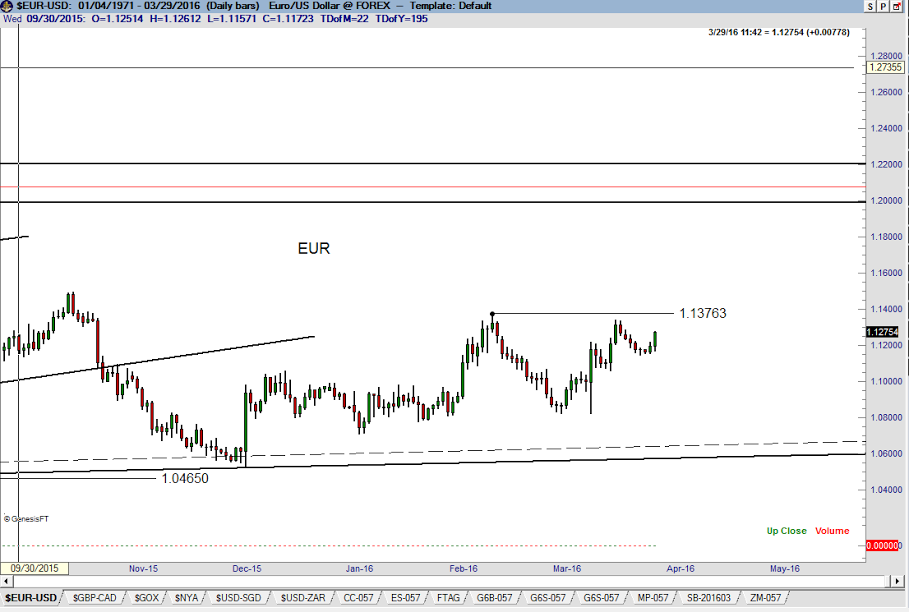 Just a word of warning is in order. The signals in Bonds, USDSEK, NZD and Sugar look quite promising. Yet, I continue to view the current markets as choppy. I remain committed to assuming under-leveraged positions in well-defined chart signals.
NOTE:  This is a sample report that members of Peter Brandt's Factor Service receive on a weekly basis.  To consider membership, please visit this page for further details:  Factor Membership Option
plb
###
https://www.peterlbrandt.com/wp-content/uploads/2016/03/report.jpg
1104
1600
Peter Brandt
https://www.peterlbrandt.com/wp-content/uploads/2020/04/TheFactorReport-small-logo.jpg
Peter Brandt
2016-03-30 13:23:34
2016-04-19 09:38:29
Factor Alert – March 30th