Gold may be showing its hand — and the hand could be a real winner for the bulls
On November 20 I posted a chart history of the Gold market. Click here to see this special 43-page report.
Two points I made in the report were:
Gold is purest technical market in the world
Significant trends in Gold are nearly always announced in advance based on the chart structure -Gold nearly always shows its hand in advance for those who are watchful and unbiased
Well, Gold may be showing its hand.
The monthly closing price chart below speaks for itself. Gold has been in a powerful bull trend since the 2001 low and no clear top has been formed. Absent a clear chart top, the default assumption must be that the period since the August 2011 high will serve as a continuation pattern. However, a decisive close below the 2012 low would be an indication of a top in Gold.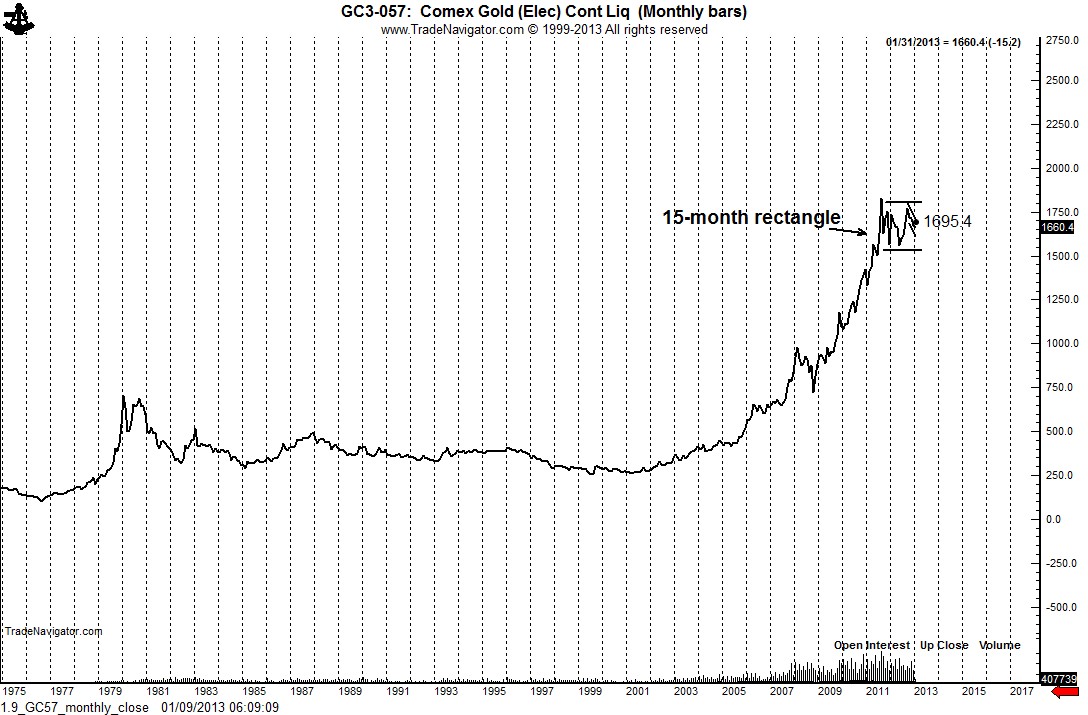 The weekly chart shows that Gold has formed a very clear 15-month rectangle pattern. This pattern is the key to the long-term trend in Gold — whether the up trend will remain dominant or a new downtrend would emerge. In the meanwhile, Gold must be considered as trendless on a weekly basis.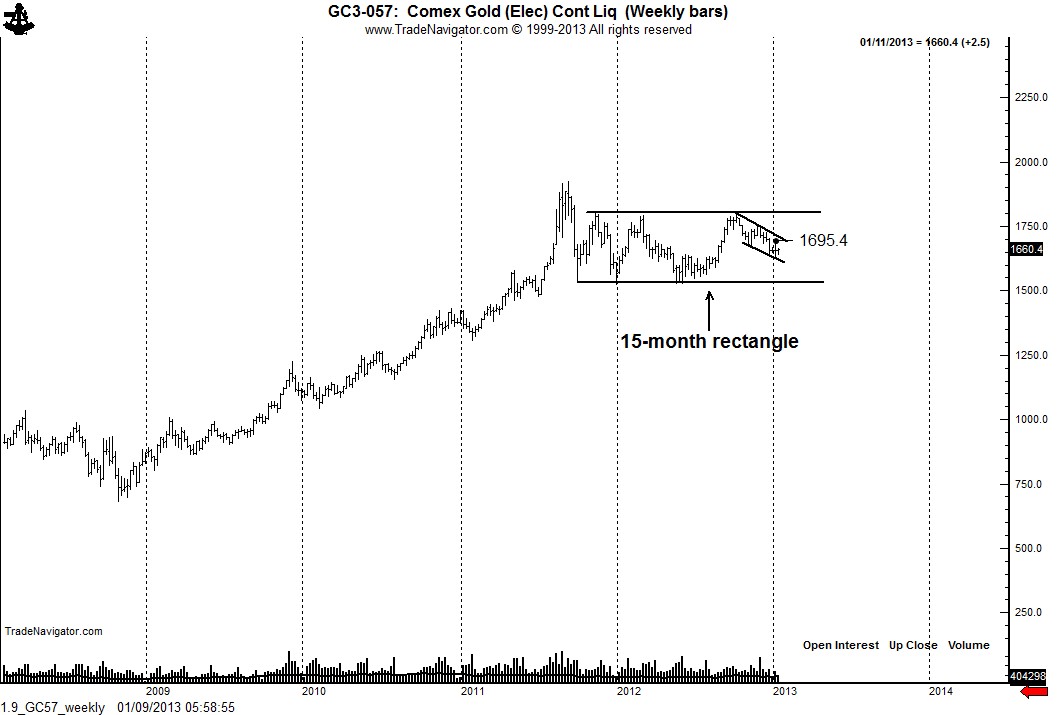 Here is where it gets interesting. Often times in the late stages of a prolonged weekly chart congestion a daily formation will develop to serve as the launching pad for the completion of the weekly chart configuration.
The daily chart in Gold displays a possible 3-month channel. A breakout of this channel could provide the springboard for the completion of the weekly rectangle.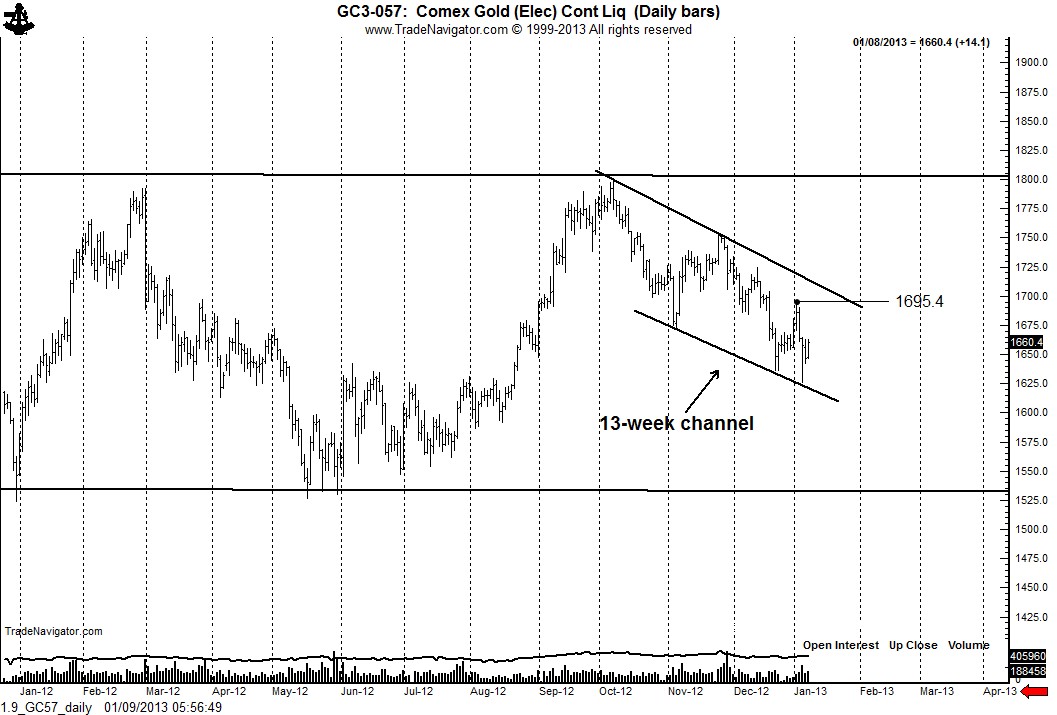 Readers should keep in mind that I deal with possibilities, not probabilities. Most chart patterns fail, leading to a continued morphing of a congestion area. This current daily chart channel would fail to materialize and Gold could drift sideways for many, many more months. However, the possibility exists that this channel would the the last act of this sideways congestion prior to a major price advance.
Markets: $GC_F, $GLD, $IAU
###
https://www.peterlbrandt.com/wp-content/uploads/2016/03/Factor-Research-Trading-Services-300x79-300x79.png
0
0
Peter Brandt
https://www.peterlbrandt.com/wp-content/uploads/2016/03/Factor-Research-Trading-Services-300x79-300x79.png
Peter Brandt
2013-01-09 08:27:12
2016-01-28 13:43:32
I think I know what the Gold market is doing