Soybean Oil Next In Line
There is some analog history for a bull trend in Soybean Oil to follow a bull market in Soybean Meal by six to 12 months. I would define the Apr-Jun 2016 advance in Meal to be a bull market. The H&S forming on the weekly Soybean Oil graph is my current favorite developing pattern.
Factor is long Soybean Oil with a decided interest to extend leverage. This market has the potential to be a 1000 basis point trade.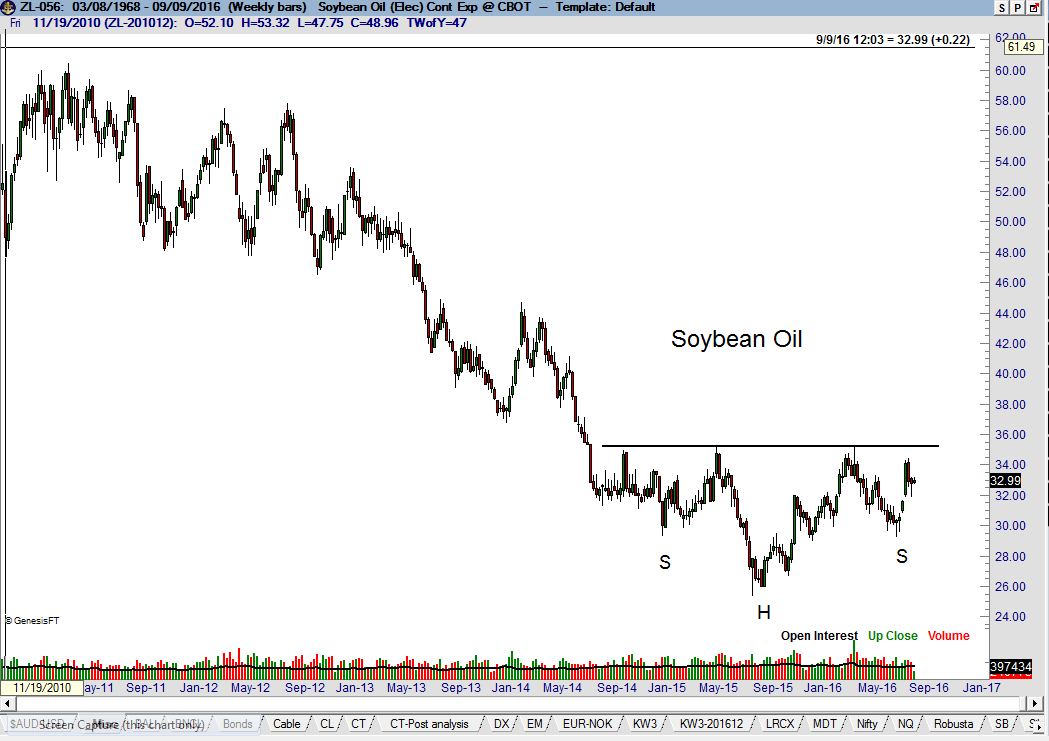 Factor Membership is available and you could consider your membership in the Factor Service as just one more trade. If the Factor Service is not of value to you, well, it is just one more trade that did not work.   Through the Factor Service I endeavor to alert novice and aspiring traders to the many pitfalls you will face – and to offer advice on overcoming those pitfalls. My goal is to shoot straight on what trading is all about.  For more information watch my
30 minute webinar
below where we cover the Factor service in depth.
I hope you will consider joining the Factor community.