There is a tendency toward symmetry and balance in the best chart patterns
In the case of H&S patterns, symmetrical balance would be found in the duration and height of the shoulders.
The current right shoulder low is approximately 13 weeks from the low of the head. The left shoulder low was 13 weeks from the low of the head. With the exception of the Sept. 26 "wash-out" low the right and left shoulder have approximately the same height.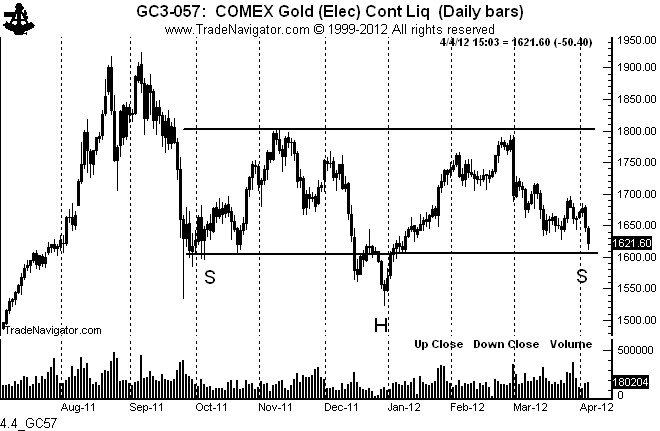 We are at the price level and time frame that could become a right shoulder low. This same balance can be seen in Gold priced in Swiss Francs, as seen below. It must be added that a close below the Oct. 2011 low would not be a good thing technically.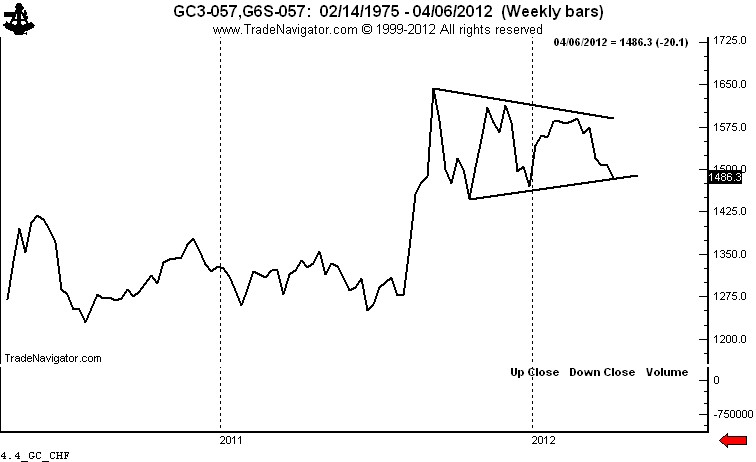 Now, a word on Silver. Back in late April/early May I was lucky enough to call the top of Silver within a day and $1. My all was based on the fact that the trading volume of $SI_F and $SLV in one week was equal to eight years of supply. Big slugs of volume means that supply or demand is exerting domination. That the late April 2011 volume represented dominant supply was a no-brainer. I called the top a BUBBLE as it was happening — a call that earned me wrath by many of the irrational Silver bulls who still think the Gold/Silver ration should be at 15 to 1 because it was so declared by a Spanish king in the 16th century.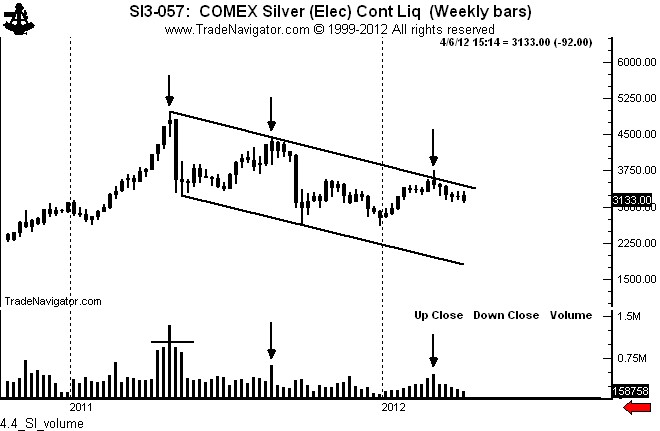 Supply continues to exert itself in Silver. The weekly chart above shows that slugs of volume enters the market whenever prices reach the upper boundary of the bear channel. This dominant supply will need to be overcome if Silver before Silver takes a run at the 2011 high. Silver was a BUBBLE. It takes a market — any market — time to work through a bubble, just as the U.S. real estate market needs to work through its bubble. In fact, it may be years before real estate prices reach 2005 levels again. It may be years before Silver reaches 2011 levels again.

Let me close with a few words for the sopranos in the the boys choir. I know it drives some of you crazy that I point out bullish features of a market one day and bearish features the next. Get a life! Charts are living, evolving entities. Charts are like mosaics. Add a piece here and piece there and the mosaic can change. If you want a chartist who never changes his or her mind based on the evolving characteristics of a chart, then find some idiot who bought Silver and $48 and is still singing from the bull song book.
You see, many "pedestrian" traders want to know what others think about a given market at a given time. Who cares? I trade price and signal/risk criteria, not Silver, not Gold, not Corn, not the Yen, but price.
Thankfully, it is not your disagreement with a price outlook or method of market analysis that qualifies one for the choir, but rather emails sent with a high shrill voice and lack of civility. If you do not understand the entire choir boy idea, don't worry, you are not a member. Those of you who belong know who you are. So, here is my final word to the soprano choir boys among you. Click here.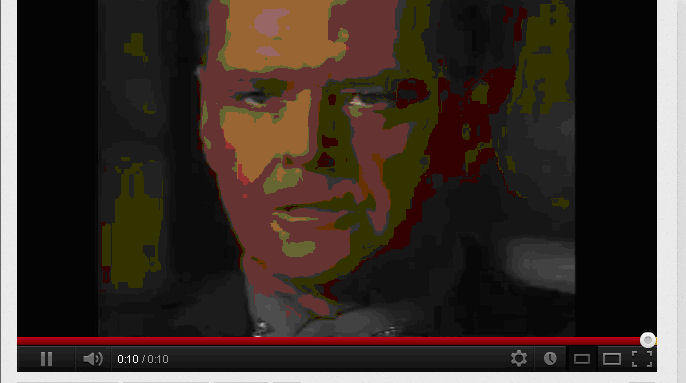 Markets: $$GLD, $GC_F, $SLV, $SI_F
###
https://www.peterlbrandt.com/wp-content/uploads/2016/03/Factor-Research-Trading-Services-300x79-300x79.png
0
0
Peter Brandt
https://www.peterlbrandt.com/wp-content/uploads/2016/03/Factor-Research-Trading-Services-300x79-300x79.png
Peter Brandt
2012-04-04 18:59:51
2016-01-28 13:43:55
Gold chart -- right in an area where it should hold fast