The word on the street is that the $USDJPY has moved too far too fast. Nonsense!
There is no doubt but that the Yen has been a big mover since October 2012. But, I am hearing many traders say they want to fade this trend — that the move has been too much too quickly. Really?
Shown below is the daily chart of the $USDJPY spot and the Yen IMM futures (the IMM trades at an inverse to spot). The moves have been huge — and very profitable.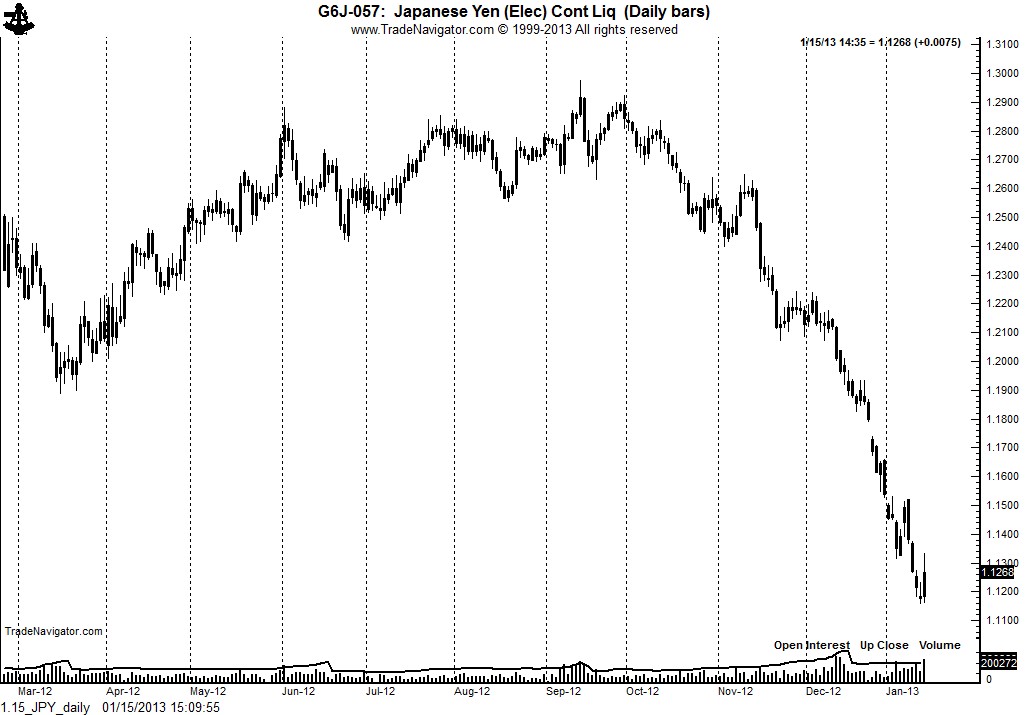 But, this 3+month advance in spot must be placed into historical context. Shown below are longer-term charts — the first showinig the spot crossrate expressed in Yen per USD and the second showing the value of the Yen in USD. As these charts show, the Yen has mot moved much at all.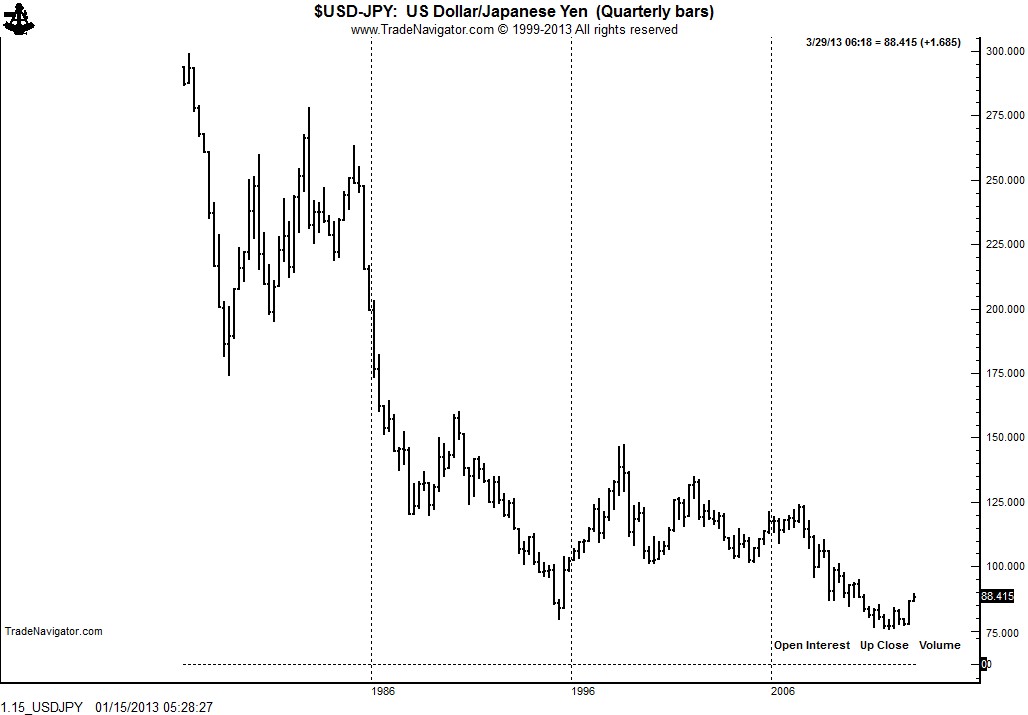 The weekly chart of the $USDJPY displays a H&S bottom with a minimum target of 92.70. Targets of 94.50 and 100.00+ [and as high as 125.00) also exist. Fear that this market has moved up too quickly has resulted in plenty of sold-out bulls. There is nothing more bullish than a huge supply of sold out bulls waiting to buy the first big dip.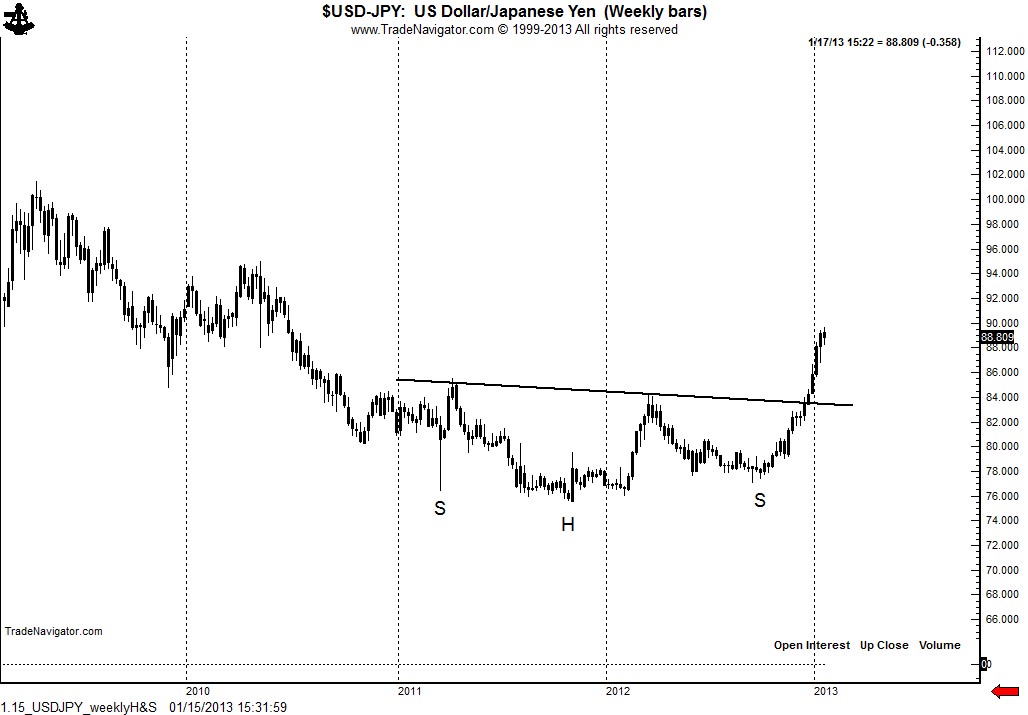 Markets: $USDJPY