The Little Book of Market Wizards (
Jack Schwager

) — Lessons from the Greatest Traders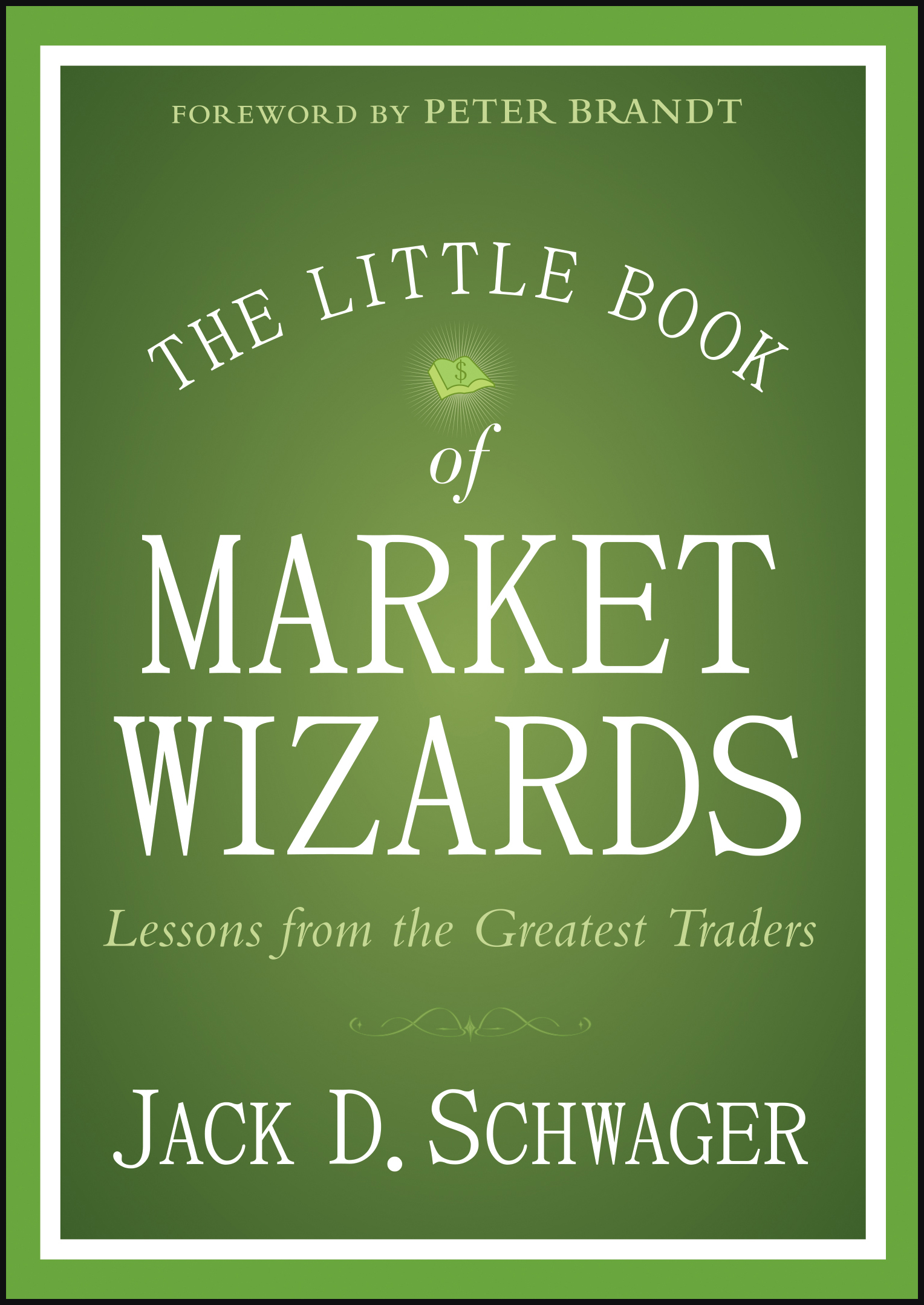 The Little Book of Market Wizards is the MUST read of this decade for traders and investors alike
I count Jack Schwager as a friend and a peer. It was with great honor that Jack asked me to write the foreward to his newest (and I think the best) member of the Market Wizards series — The Little Book of Market Wizards: Lessons from the Greatest Traders.
Following is my foreward to the book.
Foreword to Jack Schwager's "The Little Book of Market Wizards"
By Peter L. Brandt, trader
As a long-standing tradition each year during the Christmas to New Year's break, I watch the Bourne Trilogy and read Jack Schwager's Market Wizards series – the Bourne Trilogy for pure entertainment, the Market Wizards series to prepare me emotionally and mentally for the upcoming year of market combat.
No author – living or deceased – has created such a rich archive of printed material on the profession of market speculation as has Jack Schwager. An entire generation of speculators owes a debt to the Market Wizards series and to Jack for at least some portion of its success. There is no doubt in my mind that the Market Wizards series will remain just as timely 80 years from now as Edwin Lefevre's Reminiscences of a Stock Operator remains today.
What novice and aspiring market speculator would not want to spend time with and pick the brains of 59 of the world's most successful and accomplished market speculators?  That is exactly what Jack Schwager's Market Wizards books offer, bringing to us all the insights, processes of market operations, risk management principles and key lessons from "Hall of Fame" stock, interest-rate, forex, and futures market speculators.
As someone who has lived off of trading profits since 1981, I am not a fan of the "How To" trading books that provide the step-by-step details on another trader's "secret sauce." I am a staunch believer that all consistently profitable traders share two things in common: an approach to market speculation reflecting their unique personality and aggressive risk management. At each reading of the Market Wizards books, these two components of profitable trading emerge in fresh new ways, challenging me to reflect upon my own method of market speculation – past, present and future.
"The Little Book of Market Wizards" brings new life to the Market Wizards series. In one sense, "The Little Book of Market Wizards" is a CliffsNotes™ version – a quick reminder of all the interviews that have come before. Yet, in a different sense, "The Little Book of Market Wizards" brings remarkably new dimensions that only Jack Schwager could tease out of his extensive interviews with the trading greats.
"The Little Book of Market Wizards" is the thematic interpretation of Jack's five dozen interviews over four books in which he boils down all the Market Wizard content into buckets or categories vital for trading success.
In addition to the themes of aggressive risk management the need for a unique personalized trading approach, which I have already mentioned, "The Little Book of Market Wizards" identifies many other common denominators shared by successful traders, with extremely useful real-life examples for each. These themes range from patience to a need for an edge, hard work to discipline, losing as part of the game to dealing with emotions, and handling losing streaks to making mistakes.
Most novice and aspiring traders errantly believe the secret to profitable trading resides in identifying trade entry signals.. Clever marketers, most of whom are not successful traders, feed this false belief, offering trading systems with a 70% or 80% win rate.
All market participants – newbies to veterans, those struggling to succeed to those with a long history of profitability, discretionary to systematic traders, and private speculators to hedge fund managers–will soon add "The Little Book of Market Wizards" to their list of favorite books on trading and the markets.
With "The Little Book of Market Wizards" I have found a new book to read at the end of each year. In fact, it will be the first book I will read, re-read and read again. Thank you, Jack, for another great gift to market speculators.
 The book is available in mid to late February.
###
https://www.peterlbrandt.com/wp-content/uploads/2014/02/market_.png
481
876
Peter Brandt
https://www.peterlbrandt.com/wp-content/uploads/2016/03/Factor-Research-Trading-Services-300x79-300x79.png
Peter Brandt
2014-02-05 16:29:43
2016-08-16 07:50:33
Introducing the newest book in Jack Schwager's Market Wizard series