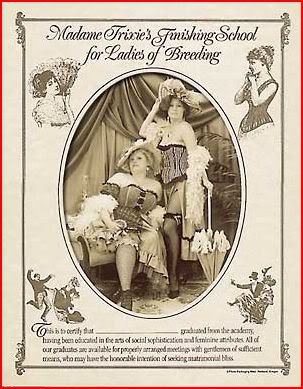 Silver prices cannot go down, after all, the US$ remains weak! The fed is out of control…inflation is brewing…my macro model calls for further gains…China is still buying…my canary is sick…my mother-in-law bought a new Honda, etc., etc., etc.
This is all I heard as a result of my posts on Silver in the past week. Now, I want to be cautious not to crow, because those who crow end up eating crow down the road.
But the reality is this — Silver is a commodity. As a commodity, Silver is subject to boom and bust cycles, just like Sugar, just like Soybeans, just like Coffee. There is nothing special about Silver. Do you believe me yet?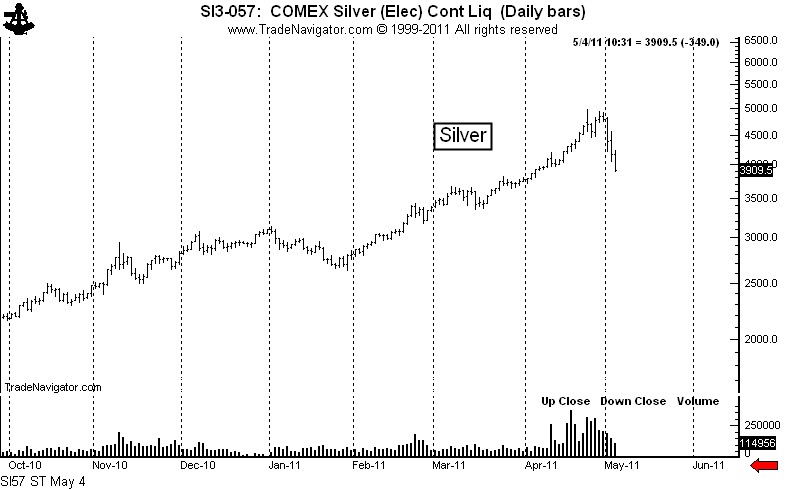 Let's put this decline in Silver into perspective. An $11 break in Silver is worth $55,000 per Comex contract. This is equal to a $550 move in the price of Comex Gold, an $11 move in Soybean prices, a $2.20 move in the price of Copper, a $1.46 move in Coffee prices…should I go on?
The Silver market presently is about one thing and one thing only…margin call liquidation. Silver prices have nothing to do with everything people told me would drive prices higher. Silver prices are about thousands of small speculators long above $45 per ounce.
The commodity market behaves like a living, breathing entity. The market instinctively knows when a group of investors are in trouble. And when a group of investors are in trouble, it is like a brothel raided by cops. Everyone gets arrested.
This phase of liquidation will not last forever. But it will last until every small speculator long above $45 per ounce is forced to liquidate. Every last one. Only then will Silver be able to experience a sharp counter-trend bounce. But make no doubt about it, the bounce will be counter-trend. When the bounce occurs an entirely new group of investors will jump aboard thinking the bull market is once again alive and well. These investors, too, will end up in a brothel raid.
###
https://www.peterlbrandt.com/wp-content/uploads/2020/04/TheFactorReport-small-logo.jpg
0
0
Peter Brandt
https://www.peterlbrandt.com/wp-content/uploads/2020/04/TheFactorReport-small-logo.jpg
Peter Brandt
2011-05-04 13:08:31
2016-01-28 13:46:01
When the cops raid the brothel, everyone is arrested, including the piano player