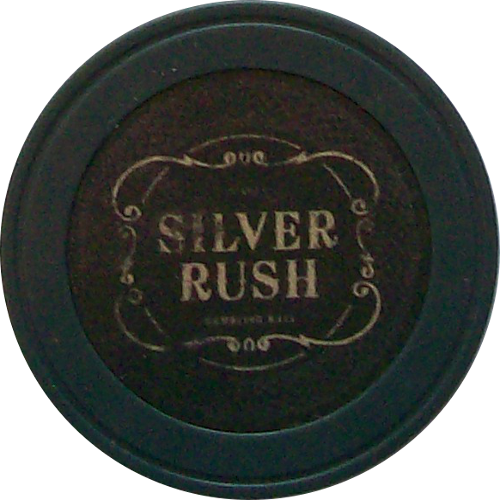 Value of Silver trading equaled 1.5 times the entire value of NYSE trading
First off, before I say anything more, let me congratulate those of you who sniffed out the bull market in Silver and have made a killing. Whether your reasons for being a long holder of Silver (bullion, ETFs, producers) prove to be right or wrong, you have made a ton of money – and at the end of the day this is what counts. I missed this bull move (although I nailed Gold). I admit it. So, whatever I say about Silver has to be placed in the context of the fact that one of the biggest trends in the history of raw materials took place with me as a spectator, not as a speculator.
With this admission in place, let me get to the subject.
I do not ever recall volume (relative to supply) in any commodity or stock like we witnessed last week in Silver. The entire global supply of Silver in 2010 was approximately 1,056.8 million ounces. This includes Silver from mines, government sales, and scrap, with an adjustment for hedging activities.
Last week's total trading volume in Silver was at least 7, 915 million ounces, counting the Comex plus SLV and other Silver ETFs. In other words, 7.5 years worth of Silver supply changed hands last week.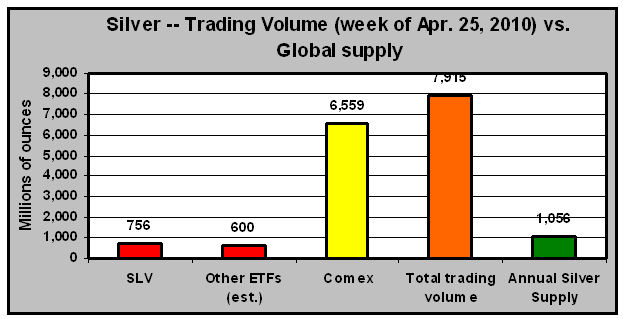 Historically, huge slugs of trading volume have been either "starting" volume (the kick-off a trend) or "stopping" volume (the end or beginning of the end of a trend). Exceptions to this rule are almost non-existent, although I am sure Silver bulls would say…"This time it's different."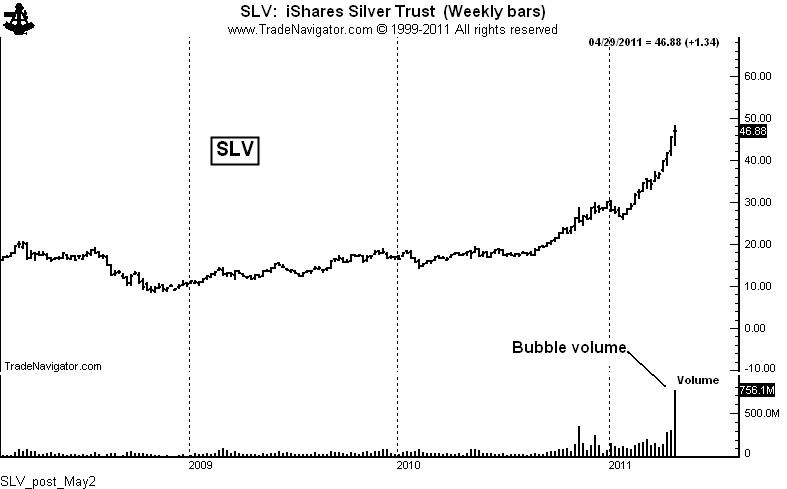 Let me put this volume of Silver trading into another perspective.  To date in 2011 the average weekly value of stocks traded on the NYSE has equalled $259 billion. Last week the value of Silver traded (at an approximate average price of $46 per ounce) was $364 billion.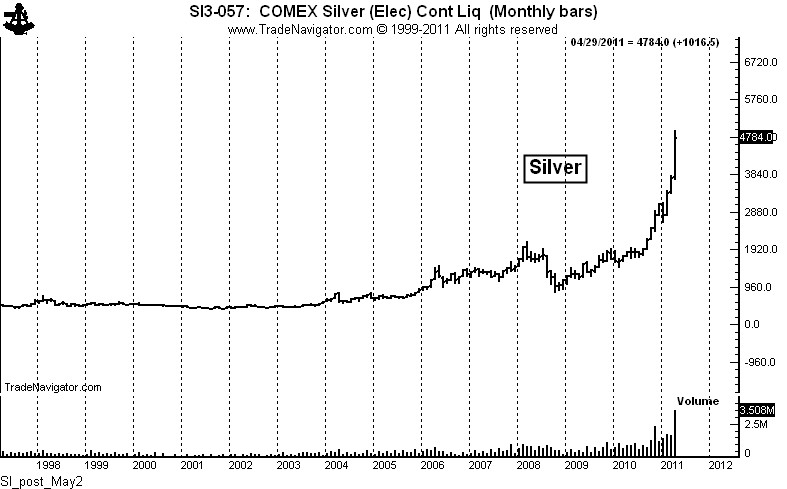 The unprecedented volume of last week may very well lead to further sharp price advances. But the odds overwhelming favor the fact that a volume in one week equal to 7.5 times annual global production is the start of an enormous distribution phase. Silver ownership is being moved from strong hands to weak hands.
At best, Silver is likely to undergo an extensive and very broad trading range. The shine is off the coin.
###
https://www.peterlbrandt.com/wp-content/uploads/2020/04/TheFactorReport-small-logo.jpg
0
0
Peter Brandt
https://www.peterlbrandt.com/wp-content/uploads/2020/04/TheFactorReport-small-logo.jpg
Peter Brandt
2011-05-01 19:41:32
2021-02-01 18:42:34
8 years of global Silver supply changed hands last week