The U.S. Dollar / Indian Rupee is at a critical juncture on the price charts
Some stocks, foreign exchange crosses and futures markets chart better than others. The USD/INR currency crossrate has been a textbook example of classical charting principles since 2008. A number of remarkably well-defined chart configurations have occurred during this period.
The bull trend in the cross began in 2008 by completing a near perfect rectangle bottom, as shown on the closing price chart below. Using a closing-price chart eliminates intra-day volatility and displays the true price of a currency cross. Note the retest in Apr 2008.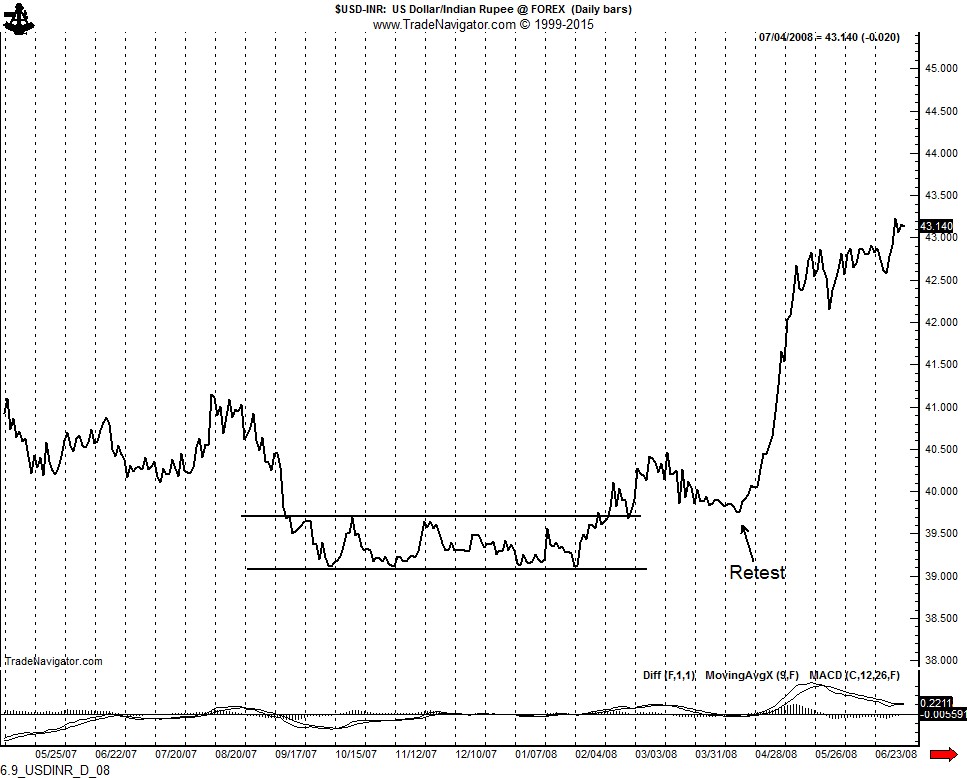 After topping in Mar 2009 (resulting in a H&S top that did not fulfill its implications), the subsequent decline terminated with a 17-month rounding pattern on the weekly graph. This pattern was completed in Sep 2011.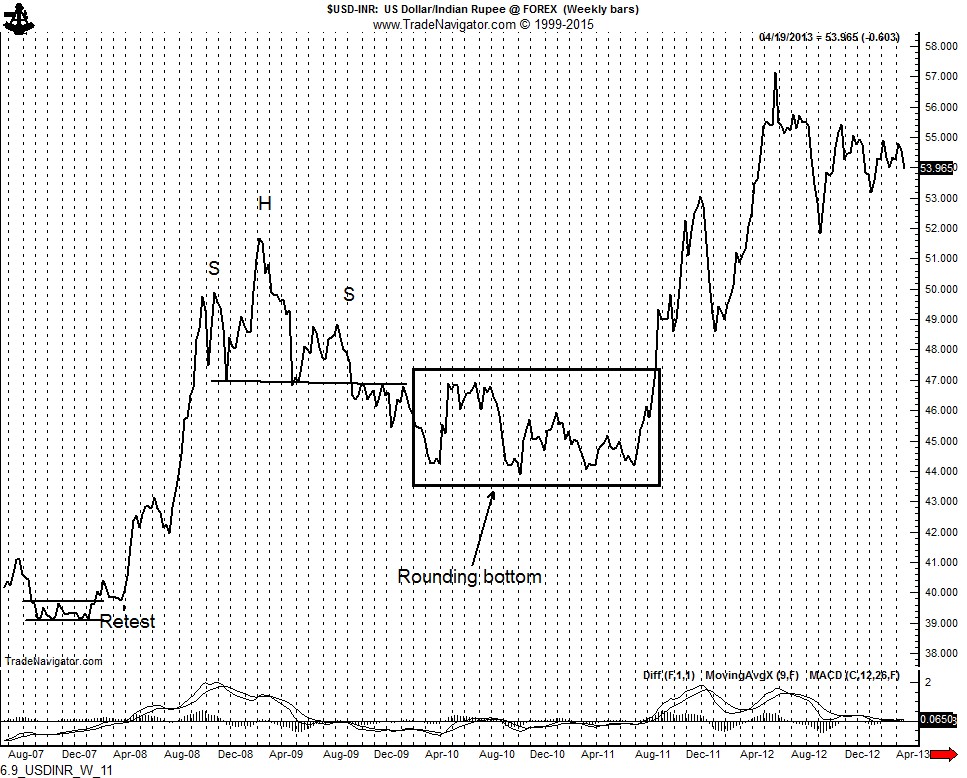 A 10-month symmetrical triangle was completed on the weekly graph in May 2013 and led to the final blow-off top in Sep 2013.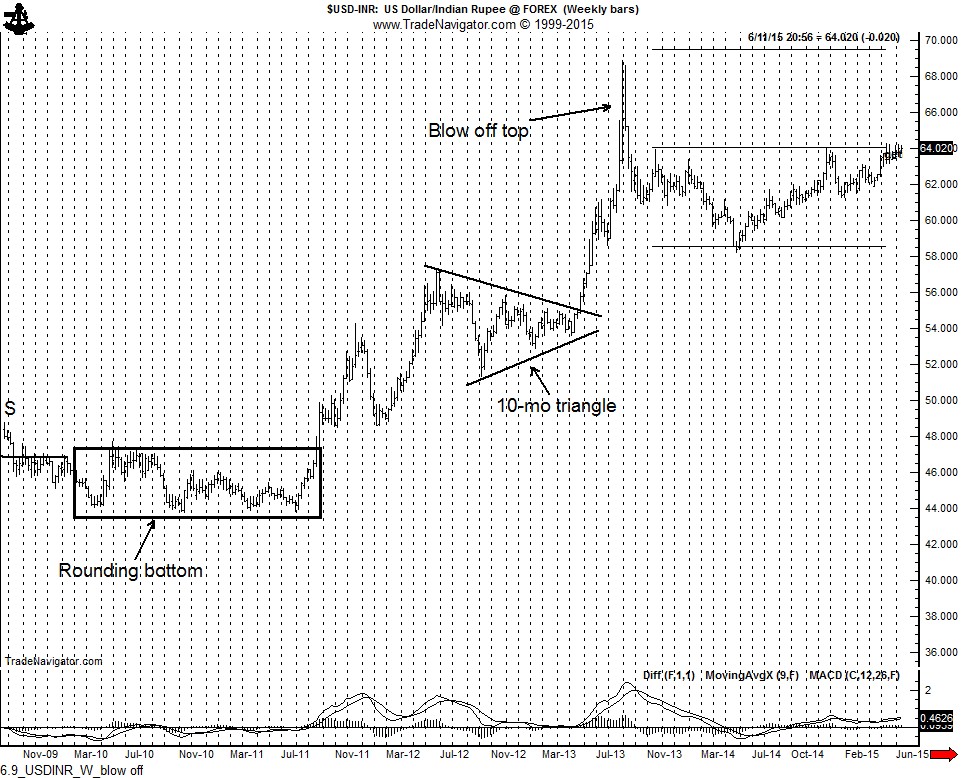 The crossrate has been forming a continuation inverted H&S pattern since Sep 2013, as shown below on the weekly OHLC graph.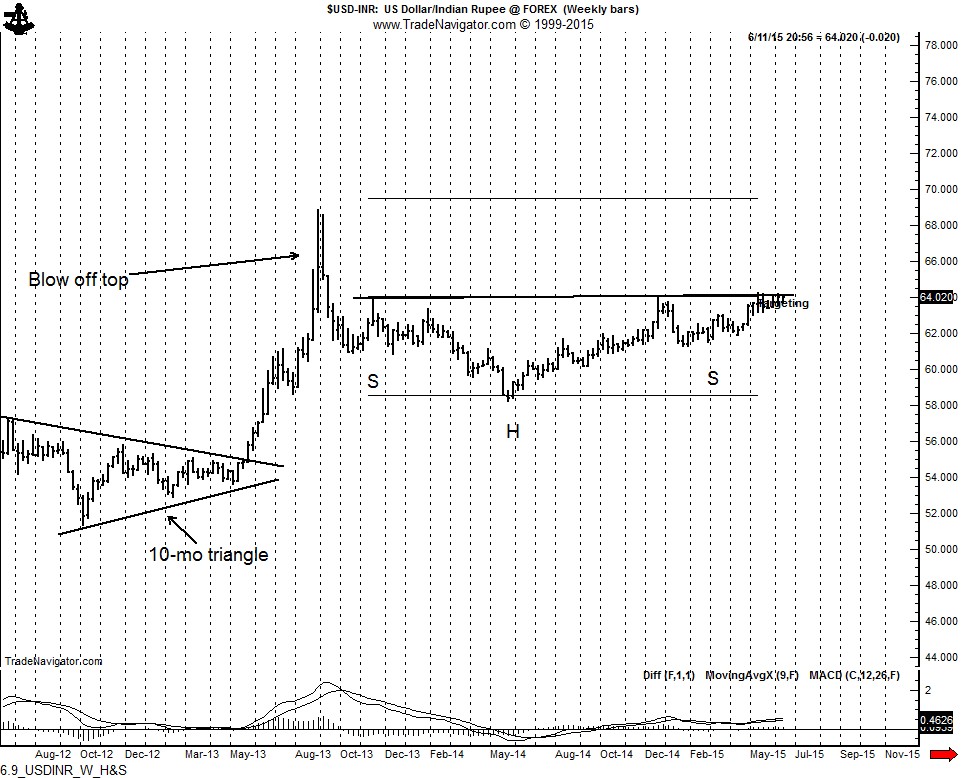 The market has been creeping just under the neckline for the past seven weeks, making some intraday jabs through this important resistance line. However, the cross has not been successful in completing this pattern. This hesitation cannot last forever. The chart is reaching a critical juncture. Either a decisive close above 64.50 will complete the H&S and establish a target of 69.50, or the upside momentum will fail. In this case, the daily chart would likely morph in an unpredictable manner.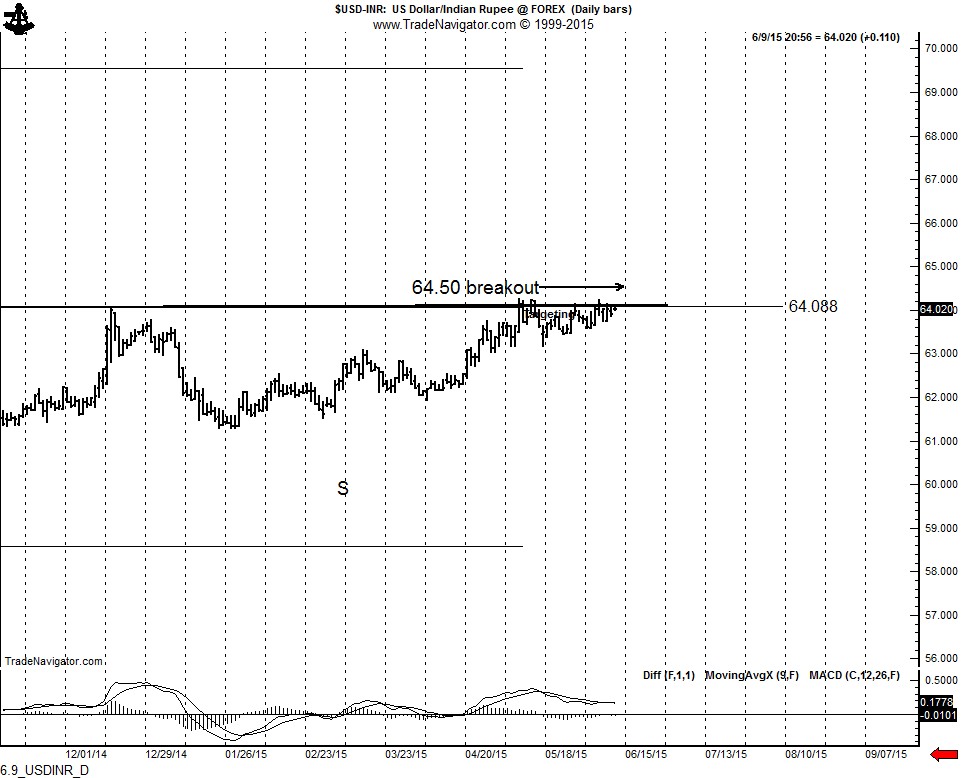 I am a buyer of the USD/INR if a decisive upside breakout occurs. If I become a buyer, my protective stop would likely be to under 63.40. My sizing would be such that my risk would be about 60 basis points.
$USD/INR, #RUPEE
This post represents the type of analysis provided on a regular basis to members of the Factor Service. I am happy to report that India is represented in the Factor community, as shown on the map of Factor members below.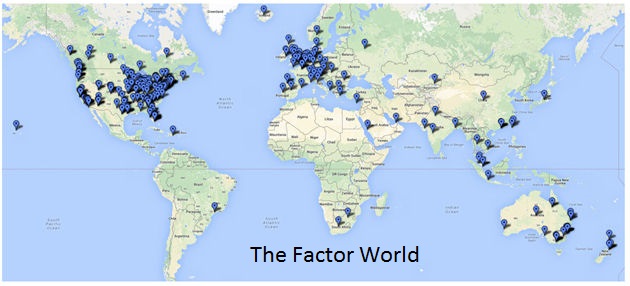 ###
https://www.peterlbrandt.com/wp-content/uploads/2016/03/Factor-Research-Trading-Services-300x79-300x79.png
0
0
Peter Brandt
https://www.peterlbrandt.com/wp-content/uploads/2016/03/Factor-Research-Trading-Services-300x79-300x79.png
Peter Brandt
2015-06-09 23:42:27
2016-01-28 13:35:09
The Indian Rupee -- a textbook case in classical charting principles